Let the fun begin! Players sprint to arrange a set of 5 dice to match the pattern shown on the card. The first player to succeed grabs the card and a new matching begins. In this clever perceptiveness game, the tension builds as you race to get ahead of your opponents and catch up with them.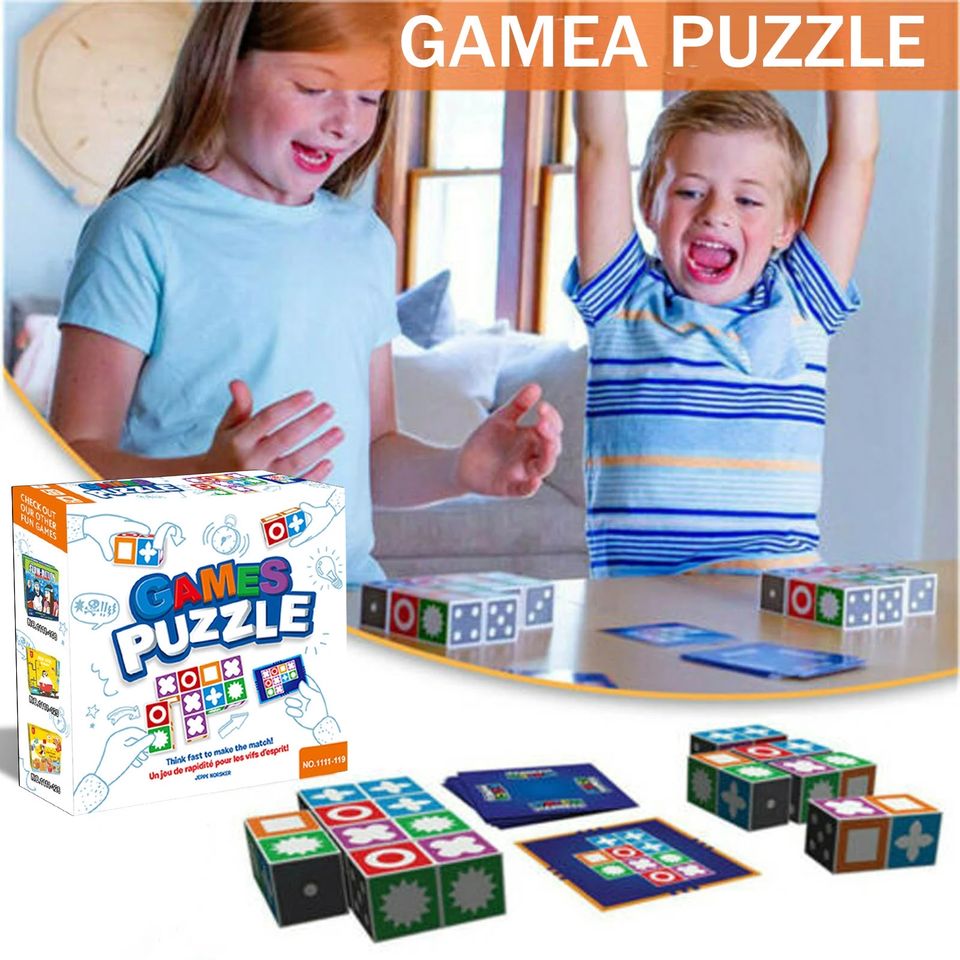 The most satisfying element of this game are the big, thick blocks. They are colorful, light and fun to use, even if you emphasize placing them in the right combination.
Smart and fast-paced fun! Fast pace and lots of action! A game that relies on visual recognition! Perfect for playing with family and friends!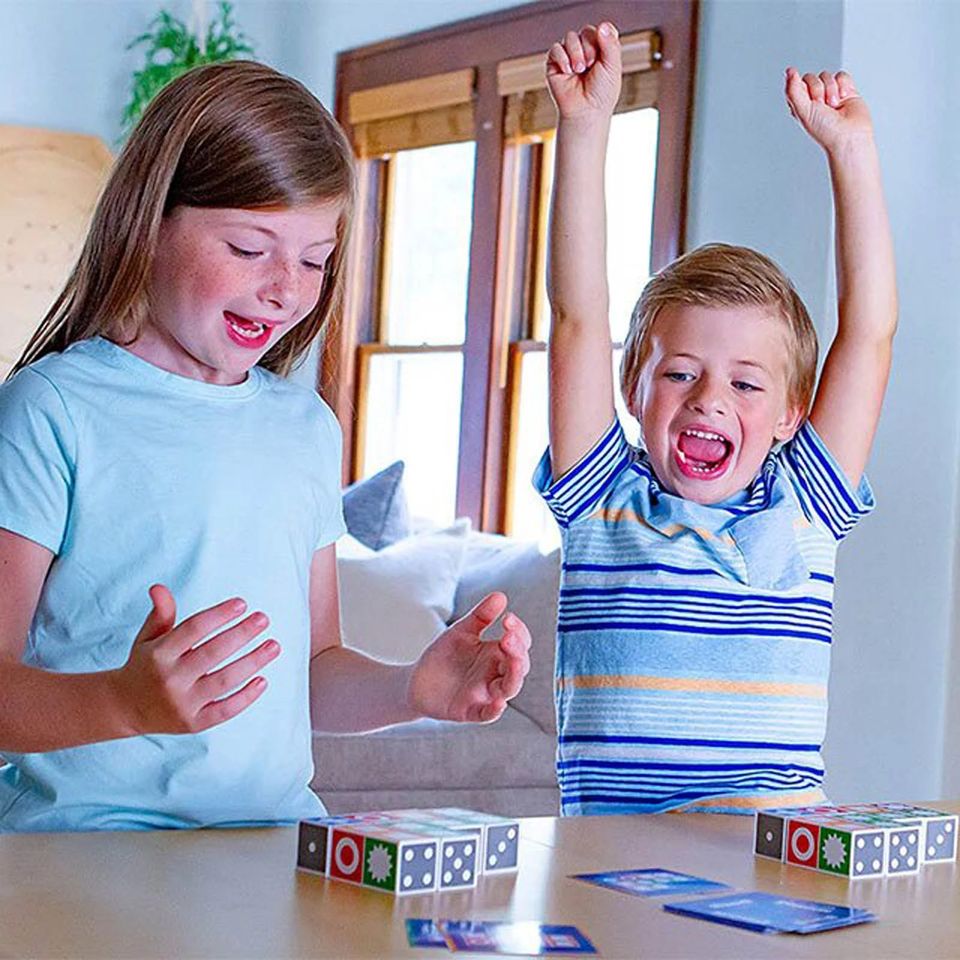 How do I play?
1. Turn over the top card to reveal the pattern.
2. Players compete to match their blocks to the pattern on the card. The first player to successfully match the pattern picks up the card and shows the other players that their block configuration matches the pattern on the card. If the player is correct, they keep the card. Turn over the new card and start a new round. The player with the most cards wins!
Specification.
Material: plastic / plastic
Size of the basic version: 21*21*6 cm

The basic version of the product includes:
4 sets of 20 blocks to play with, each set has 5 different blocks
60 x pattern cards 12 cards
Extended version includes.
Square blocks * 4, Problem cards * 54

Please note.
To get more people involved, most people choose to buy more than two.
There are both basic and extended board options. (The extended version needs to be used together with the basic version.