Cechy:
48-elementowy zestaw kolekcjonerski: Te 48 skał i minerałów pomoże dzieciom zidentyfikować różne rodzaje skał z całego świata, takie jak agat indyjski, żółte tygrysie oko, obsydian w kształcie płatka śniegu, amfibolia, czerwony jaspis, niebieski wolframit i wiele innych. Przewodnik po badaniach pomoże dzieciom sklasyfikować i zidentyfikować każdą skałę i minerał.
Naturalne skały i minerały: Ten zestaw skalny to niezwykła kolekcja naturalnie występujących skał i minerałów, która zaspokoi kolekcjonerskie lub estetyczne przyzwyczajenia zbieracza skał i może służyć do oglądania i kolekcjonowania. Kiedy poznajesz i doceniasz skały, poznajesz i doceniasz świat przyrody.
Zapalaj chęć do nauki: dzieci chętnie poznają geologię i uwielbiają zbierać skały. Ten zestaw zapewni Twojemu dziecku dreszczyk emocji związany z odkrywaniem i zainspiruje je do dalszego poznawania niesamowitych faktów o skałach, minerałach i nie tylko. Co za satysfakcjonująca i wspaniała kolekcja skał i minerałów!
Wspaniałe prezenty dla dzieci: Szukasz prezentu lub edukacyjnego zestawu rockowego dla dziewczynek i chłopców? Nasze zestawy perełek dla dzieci byłyby świetnym wyborem. Zbieranie skał i minerałów to popularne hobby. Twoje dziecko będzie zachwycone, gdy otrzyma ten zestaw do zbierania kamieni. Dzieci po otwarciu pudełka będą zafascynowane pięknymi skałami znajdującymi się w środku. Będą zachwyceni mogąc pochwalić się tymi oszałamiającymi okazami swoim znajomym i rodzinie.
Specyfikacje.
Materiał: kryształ
Rozmiar: 20*25.5*3.5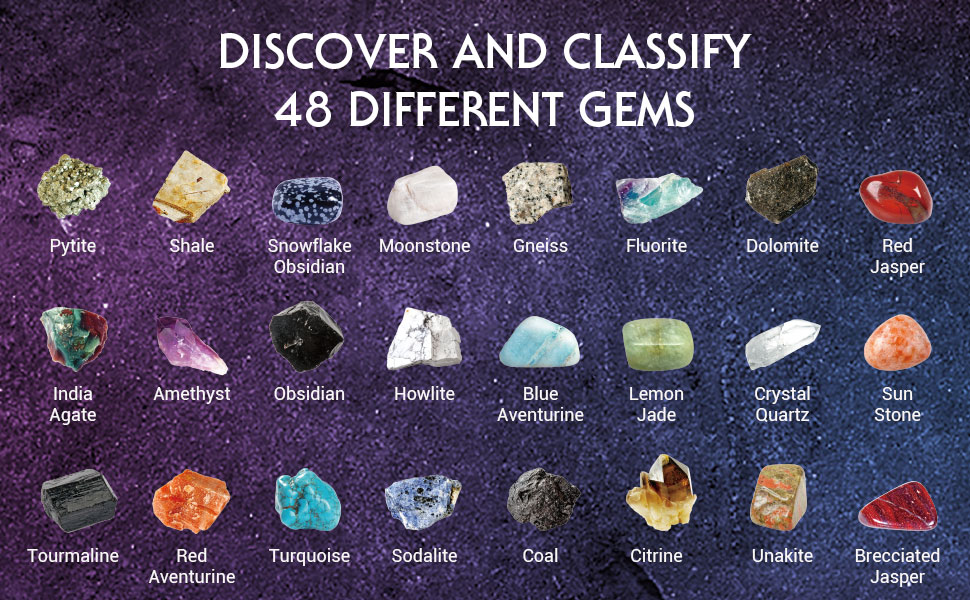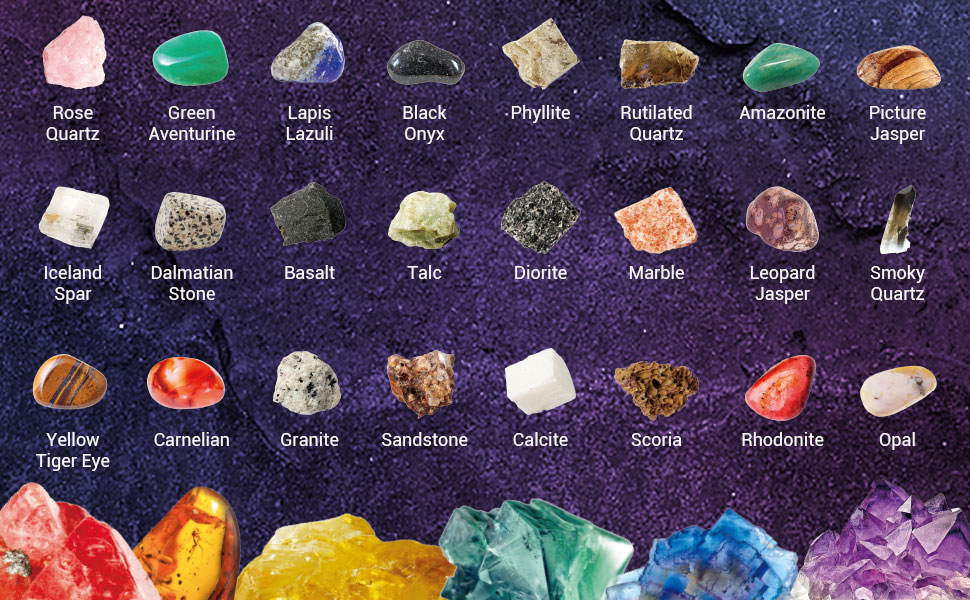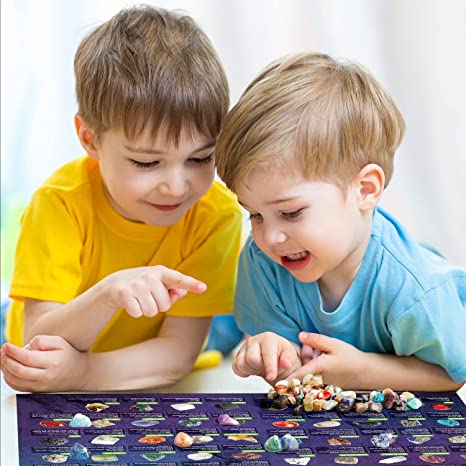 Czy Twoje dziecko uwielbia naukę i eksplorację?
Nasze pudełko do zbierania kamieni dla dzieci byłoby świetnym wyborem!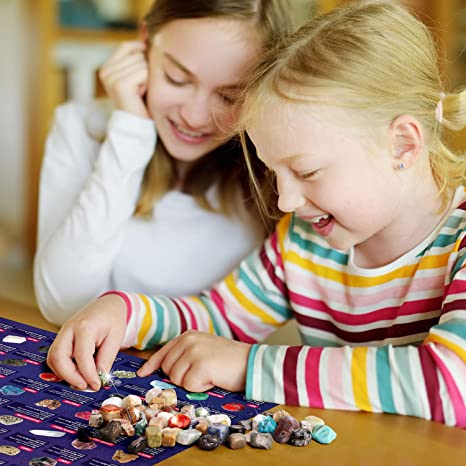 Szukasz prezentu dla dzieci lub edukacyjnego zestawu rockowego dla dziewczynek i chłopców?
Zestaw Klejnoty Geologiczne zawiera 48 różnych okazów skał z tabelami identyfikacyjnymi. To świetny sposób na rozpoczęcie kolekcji "Rock Hound"!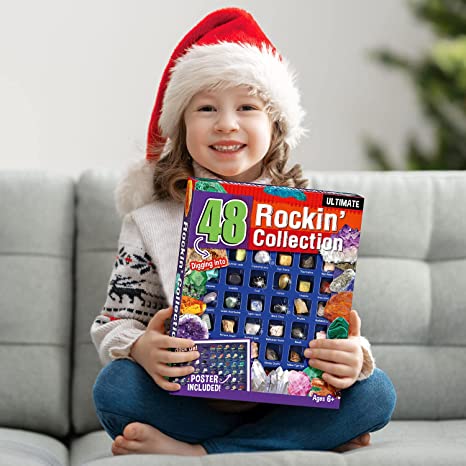 Wspaniały prezent naukowy dla dzieci
Ten zestaw do zbierania kamieni szlachetnych pomoże dzieciom zidentyfikować różne rodzaje kamieni szlachetnych z całego świata i dowiedzieć się więcej o geologii i kamieniach szlachetnych. Zabawny sposób na zwiększenie zainteresowania dziecka i rozwinięcie jego umiejętności myślenia, ten zestaw to świetny wybór!
Zestaw może być wykorzystany jako prezent świąteczny dla dzieci, prezent urodzinowy itp.