Cechy:
Nauka podczas zabawy: To książka, dzięki której dzieci uczą się podczas zabawy. Rodzice mogą uczestniczyć w zajęciach swoich dzieci, aby pomóc im w zrozumieniu myślenia, dostrzeganiu kolorów i pogłębianiu wiedzy z zakresu logiki. Zestaw ten to doskonała zabawka edukacyjna stworzona dla dzieci w wieku od 3 lat.
Wiele tematów: książka obejmuje 16 tematów, w tym liczby, litery, jedzenie i picie, owoce, zwierzęta, tęcze, kolory, kształty, rozróżnianie wielkości, transport, pogoda, dni tygodnia, pory roku, święta i planety. Każdy temat wzbogaca zasób wiedzy dziecka.
Wszechstronne doświadczenie edukacyjne: ta zabawka dla przedszkolaków jest wielofunkcyjna, pozwalając dzieciom rozwijać drobne umiejętności motoryczne, komunikację, język i rozwiązywanie problemów, pamięć, logikę, wyobraźnię i percepcję wzrokową.
Bezpieczny do zabawy: posiada certyfikat (CPC, Children's Product Certificate). Wykonana z najwyższej jakości i bezpiecznych materiałów, ta przedszkolna zabawka wytrzyma pokolenia nauki. Karta posiada zaokrąglone krawędzie, aby zapobiec ewentualnym uszkodzeniom.
Najlepszy prezent ze wszystkich: zapewnij dzieciom zajęcie i daj sobie spokojną chwilę, kiedy tego potrzebujesz. Jest to więc świetny prezent dla naszych dzieci, a nawet dla rodziców!
Specyfikacje:
Materiał: tektura chroniąca środowisko
Rozmiar: 28*20*2.7cm
Rozmiar opakowania: 29*21.5*2.7cm
Waga: 600g
Produkt zawiera.
Pudełko prezentowe*1, torba do przechowywania*1, kredki do kolorowania z pędzelkiem*8, książka*1, karta tematyczna*16, rzepy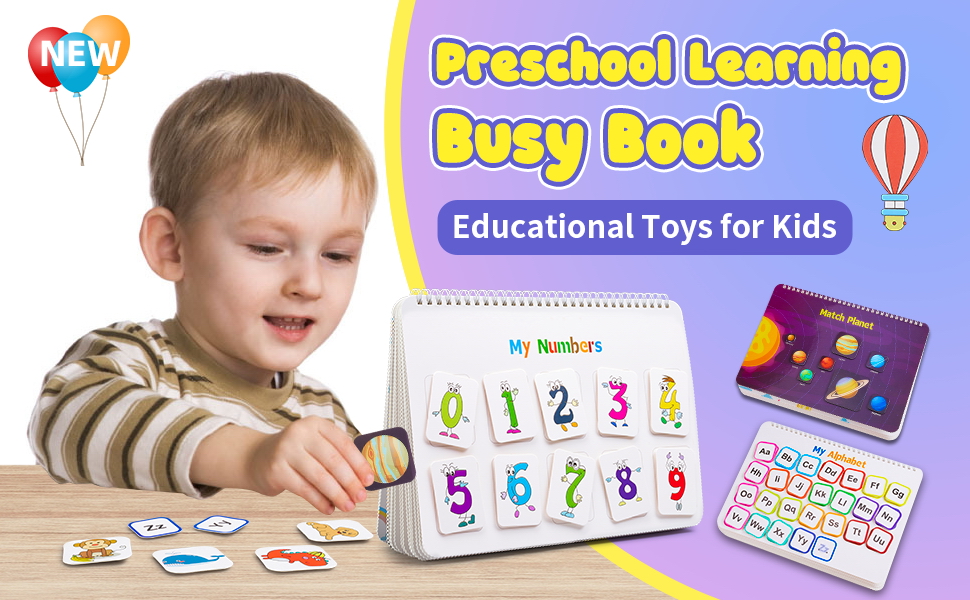 Busy book i picture book
16 tematów dopasowanych do nauki z 8 kolorowymi markerami, zarówno jako busy book, jak i picture book
W porównaniu do poprzednich wersji, wprowadziliśmy kilka ulepszeń
1. 16 nauka dopasowanie tematów dla dziecka, aby dowiedzieć się więcej wzbogacania wiedzy
2. 8 kolorowanek w zestawie, aby dziecko mogło dowolnie kolorować na odwrocie
3. umożliwia rodzicom przyczepienie rzepów do książki dla bezpieczeństwa
4. pełna strona anty-wycinanie projektowania krawędzi, nie szkoda małych rąk
5. super mocny hak i rzep pętli, nie łatwo upuścić i stracić
6. bardzo jasne i żywe kolory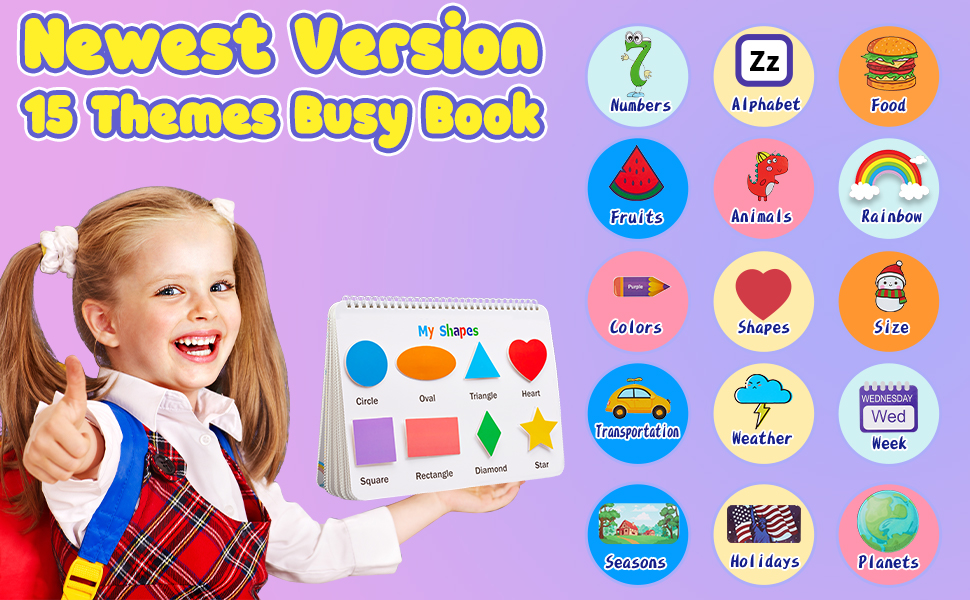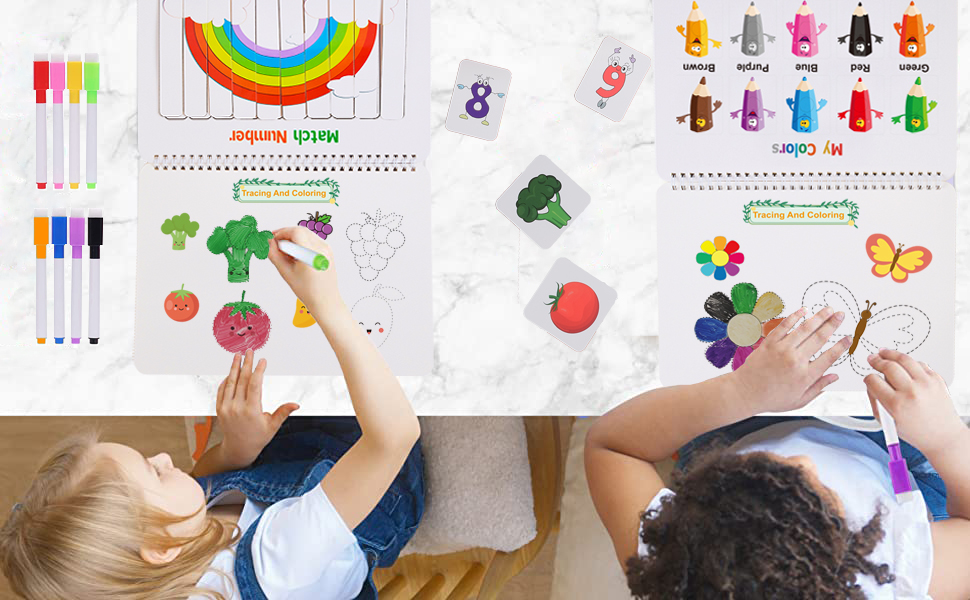 Konstrukcja zabezpieczająca przed urazami wokół krawędzi
Krawędzie książki są zaprojektowane jako faliste, a krawędzie kart są zaokrąglone, zaprojektowane tak, aby uniknąć ewentualnych obrażeń.
Wysokiej jakości rzepy
Rzep wykonany jest z wysokiej jakości materiałów dla mocniejszej naklejki, którą dzieci mogą używać wielokrotnie, a rzepów jest dużo.
Akcesoria w oddzielnych opakowaniach
Ruchliwa książka i każda karta tematyczna znajduje się w osobnym opakowaniu, co ułatwia dostęp i przechowywanie. Kolorowe opakowanie w formie pudełka idealnie nadaje się na prezent.