Remote Control and Voice Controled Smart Robot Dog
Voice Controlled and Remote Control Smart Robot Dog, now with Touch Function Personal puppy pet, robot for kids Ages 3,4,5,6,7,8,9 and up. 12 Voice Directives, Imitates 10 Animal Forms, 7 Function Remote Control Robot toy for kids. SINGING DANCING: Dances with Music and does lifelike movements, your kids will love this for a birthday gift.
PROGRAMMABLE: Program the Robot dog to perform according to your demands. From the best robot toys on the market. The Top Race Robot Dog Uses a 7.4v 600Mah Rechargeable battery (included), remote uses 2xAA batteries (not included) Do not store or charge the battery pack near flammable materials or near a heat source, Do not charge the battery pack immediately after use. allow the battery pack to cool down before recharging it.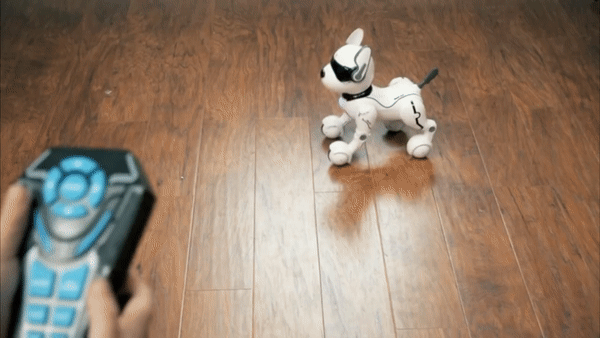 Two types of control: You can use the remote control to control the robot dog and make it do different actions, and you can also give voice commands to the robot dog. It will respond like a real dog, such as "sit, push-up, yoga, petite, upside down, angry, greet, stand up, defend and dance. You can also use the tease dog button on the remote control and then enjoy the puppy's series of actions.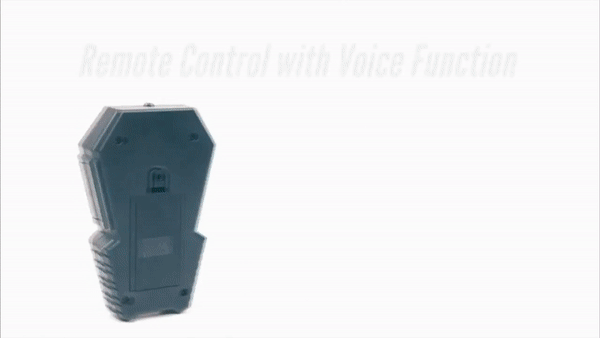 Intelligent imitation: It can imitate the sounds of many animals, such as chickens, ducks, cats, cows, sheep, pigs, tigers, gorillas, horses, elephants, etc. Just aim at the robot dog and press the imitation button. Each time you press it, the electronic puppy toy will imitate the sound of an animal. In addition to various imitations, it can also sing, dance, crawl, and even fart. It will surely make your kids laugh.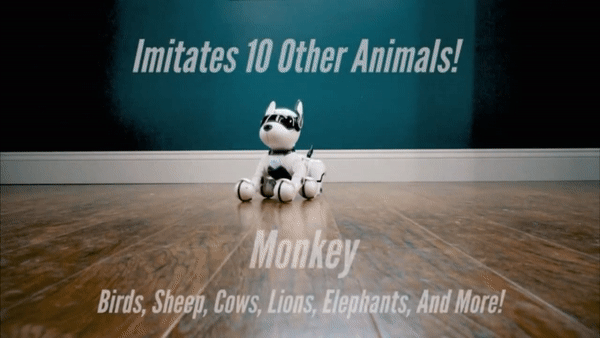 GIFT: This Top Race robot dog puppy would make the perfect Christmas gift or Birthday gift for boys and girls ages 3 to 10