The first non-toxic crinkle book for babies
Designed to engage baby's curiosity and encourage early language skill development, keep your baby or toddler occupied while completing the activities on each page, the bright colors, textures and sounds will help accelerate baby's intellectual development and awareness of their surroundings and strengthen hand-eye coordination.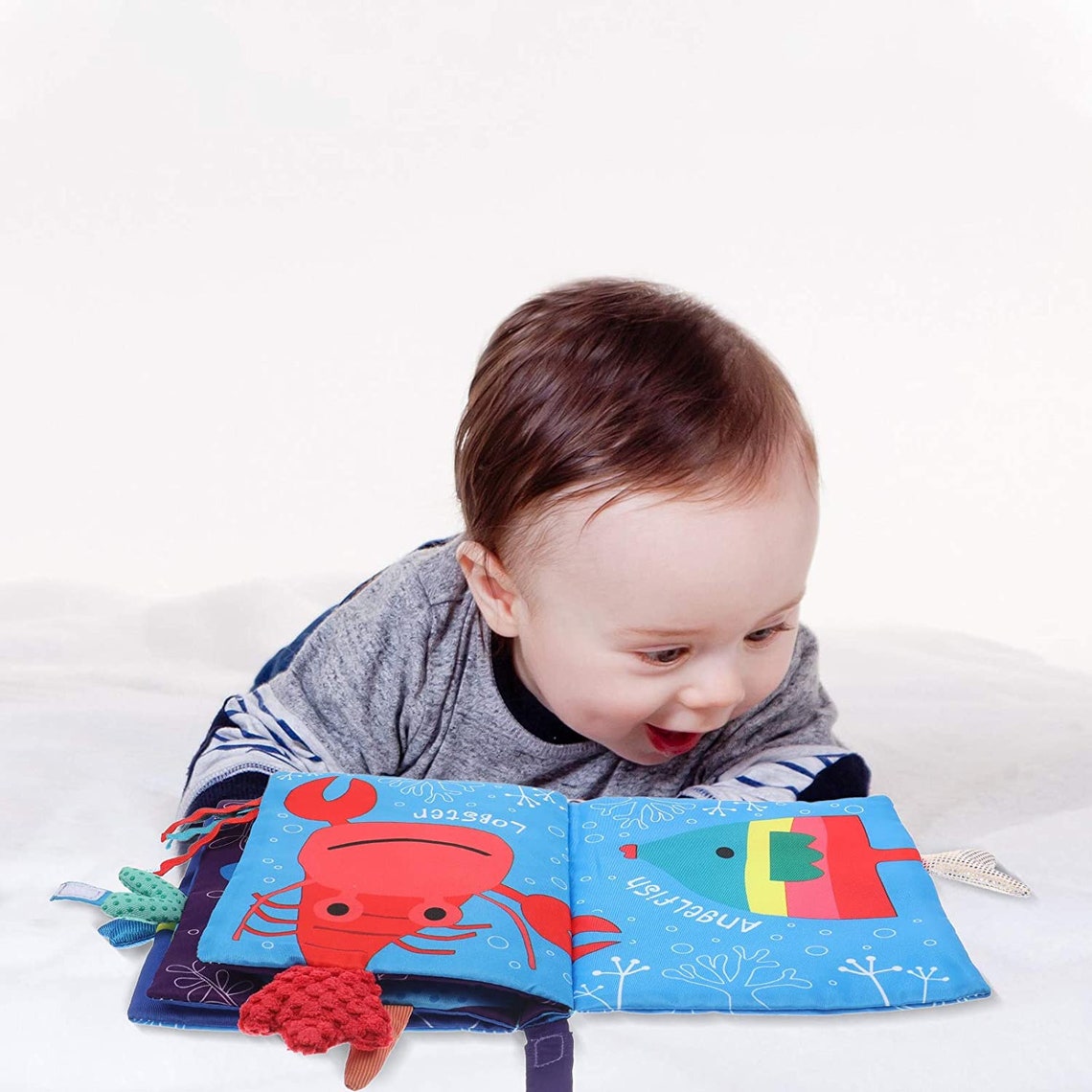 Baby books
Baby books have a variety of textures and content to stimulate imagination, allowing babies to immerse themselves in sounds, textures and vibrant colors. Soft, comfortable and without sharp edges. Ideal for newborns to toddlers. Will provide your baby or grandchild with endless hours of fun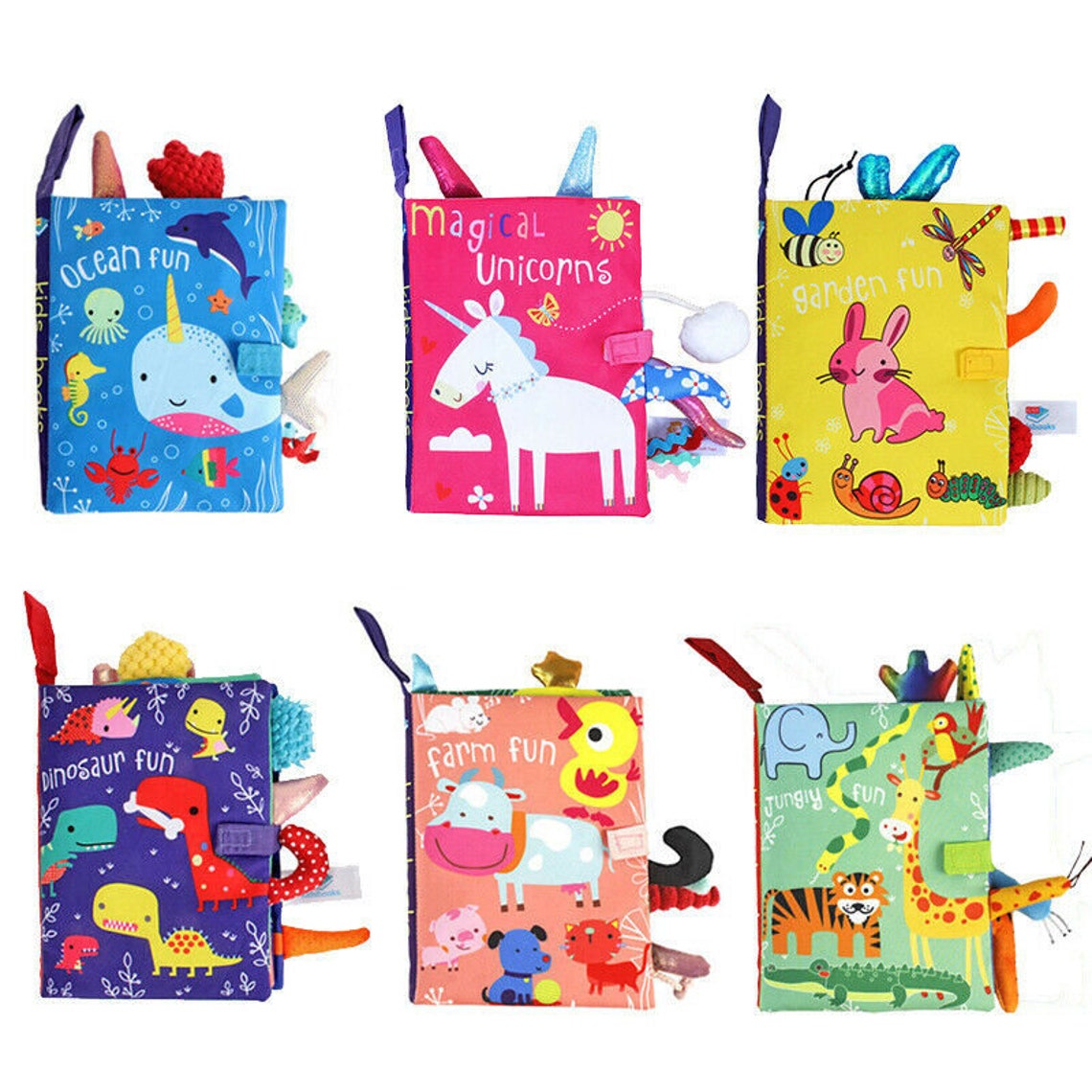 Sensory toys for babies
Brightly colored, eye-catching pictures that are easy to turn pages and help develop fine motor skills. Great for grasping and learning!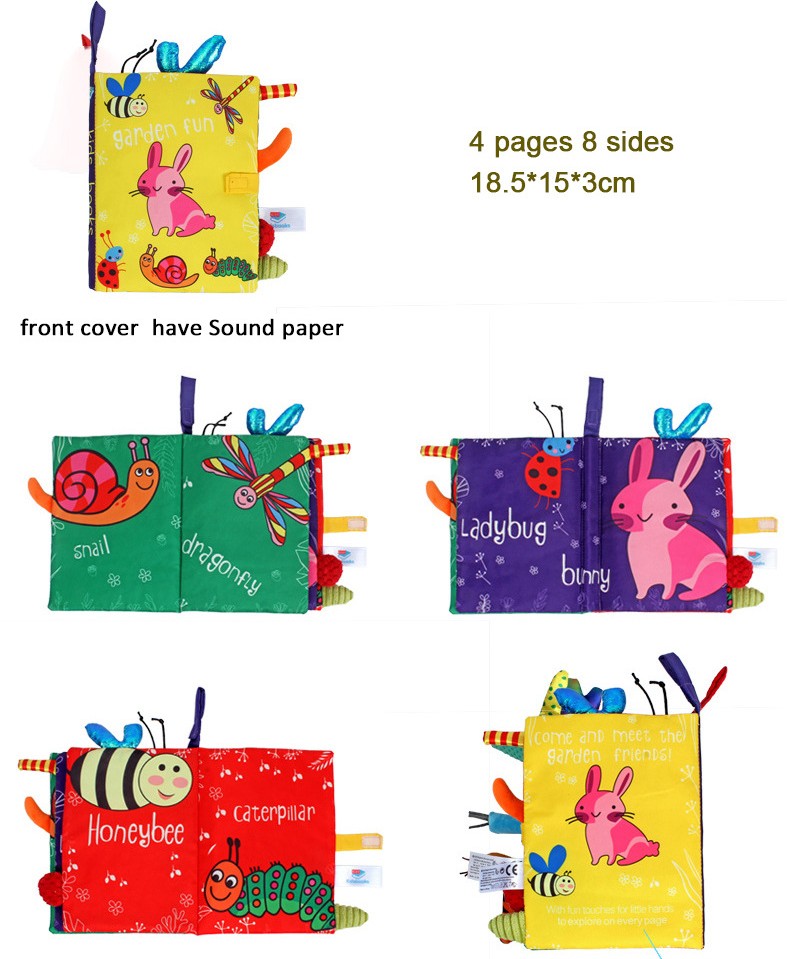 Non-toxic and skin-friendly
Bisphenol A-containing polyester fabric provides extra durability with strong stitching. Fabric loops on the side can be easily attached to the side of the crib, car seat, stroller. Perfect size to keep baby entertained at all times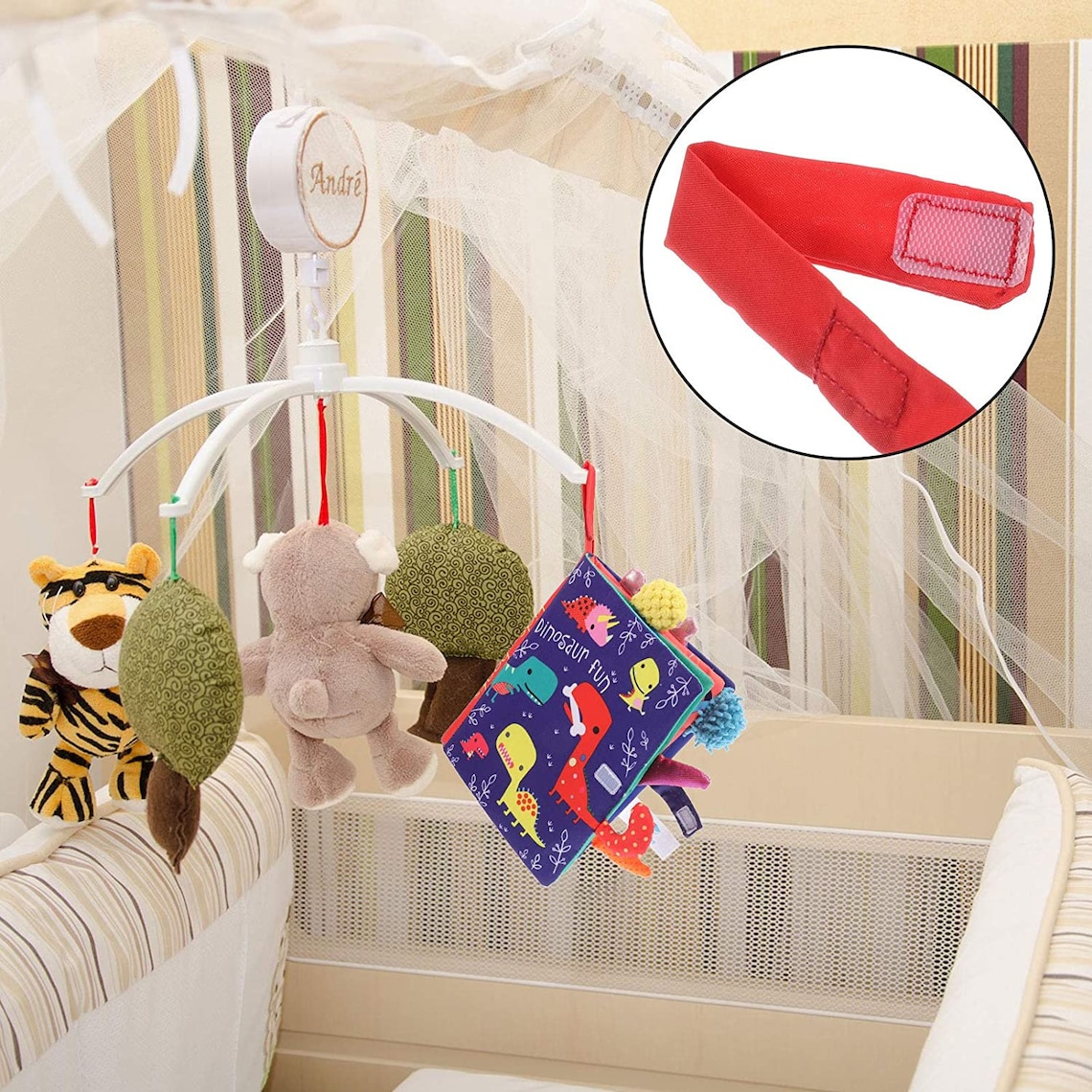 Durable and washable
The cloth book is easy to keep clean, it won't fade or tear from washing, and you can always keep your baby's sensory book clean! This soft baby book can be stored for a long time until your baby no longer needs it!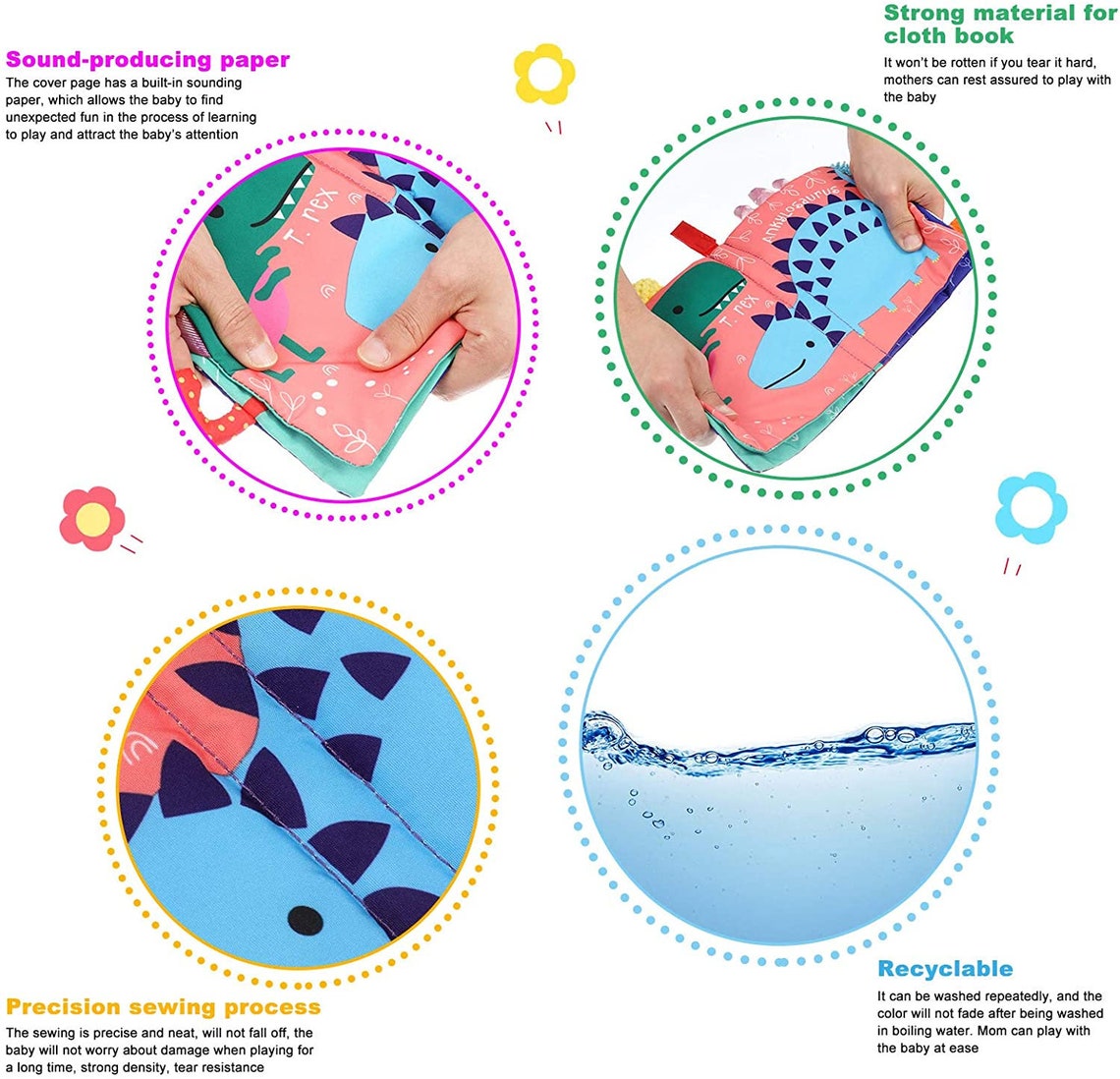 The perfect gift for parents of boys, girls and newborns
Baby activity book is interactive and fun to play with, every child should have a fabric book, it will develop the habit of reading for the child while applying fine motor skills and visual learning
Specification.
Material: fabric
Size: 18.5*15*3cm
Weight: 90g