HELPS TO PREVENT FLAT-HEAD SYNDROME (PLAGIOCEPHALY)
Over 30% of babies under 6 months are affected by a flat or lopsided head.
Babies are born with a soft skull and flat-head syndrome occurs when a baby is laid too much on their back. We realize this is so common, yet so unwanted for any child. And so this Anti-Plagiocephaly Pillow was born!
Pellelife Pillow puts your infant into an ergonomically correct position, keeping his or her head aligned with the spine. The cut-out in our pillow allows air to circulate and prevent overheating.
The concave design allows room to support your infant's head so that it does not become flat through the heat and pressure.
BENEFITS OF USING AN ANTI-PLAGIOCEPHALY PILLOW 
- PORTABILITY: Our Pillow has a very light and portable design, so you can take it with you anywhere you go. You can guarantee that your baby will have restful rest anywhere anytime.
- SAFETY: The cut in our Pillow allows air to circulate and prevents overheating on certain areas of the head which allows room to support your infant's head so that it does not become flat through the heat and pressure.
-COMFORTABLE: Made from top-quality materials, our product is very comfortable for any baby. It creates a closed, snug space to reassure the baby. It also prevents him from rolling over during sleep, thus ensuring a restful and safe sleep.
- Breathable: Modal material is made from Beechwood pulp, its 100% natural properties allow breathability so sweat and moisture are quickly released.
- Durable & Washable: It's lightweight and durable, and resistant to pilling and shrinking. It stands up to multiple washings without losing its shape.
- Super Soft: Modal is known for being super soft. That's a big part of what makes it perfect for our pillow! Modal resists wrinkles and will stay smooth with minimal ironing.
- Eco-friendly & Biodegradable: Modal is made from regenerative plants and there are fewer chemicals used in the production process than with other types of rayon.
Modal air layer, cotton knitted pillowcase, baby's sleep is more comfortable and relaxing.
Infant pillow has a slightly concave core shape, which fits the shape of baby's head and evenly distributes pressure to cover baby's head.
Specially designed for newborns to protect the cervical spine 180 °, scientifically stereotyped, so babies can sleep more soundly.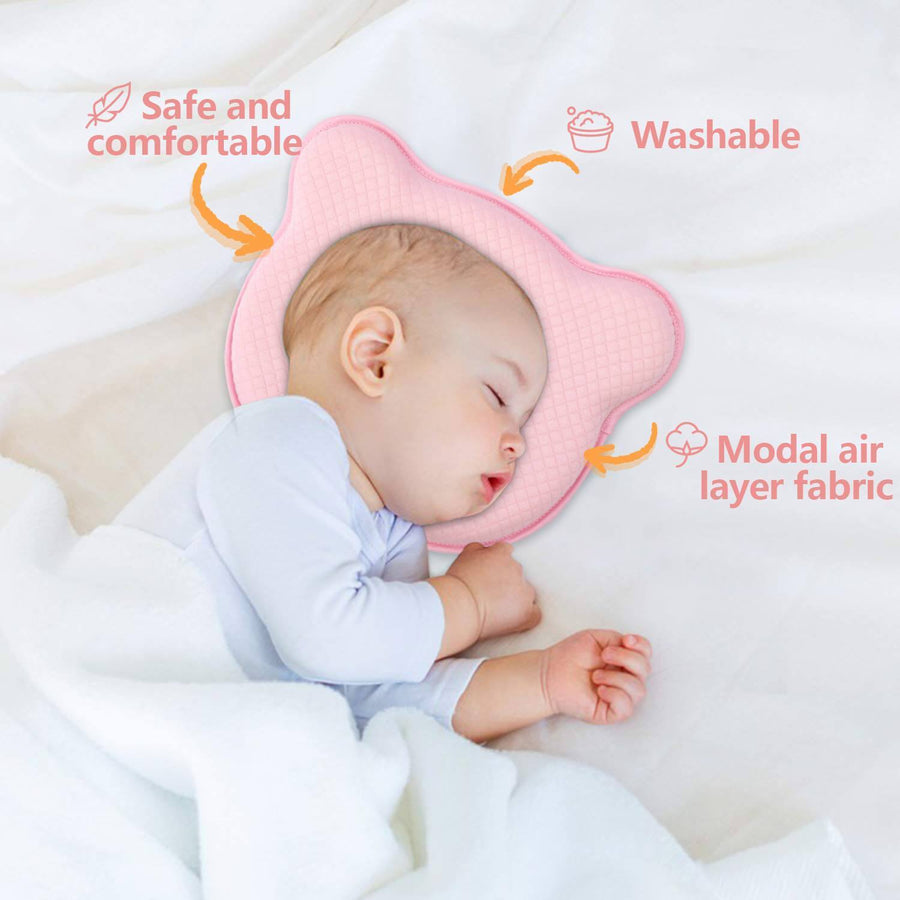 Professional Flat Head Prevention: Our infant head shaping pillow is designed with a concave center to support baby's head to support baby's head, neck and spine to help prevent flat head syndrome while baby sleeps in a safe position.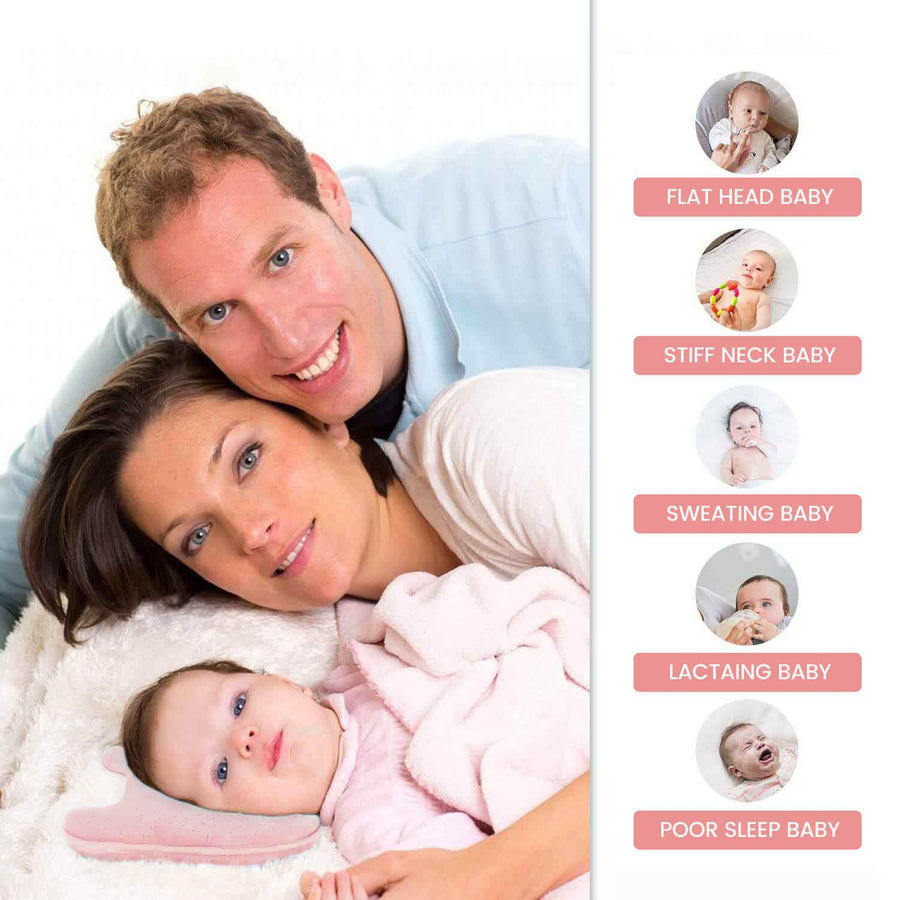 Healthy Material: Made of modal air-layer fabric, it provides enough ventilation to keep your baby cool and comfortable in any season, while helping your baby sleep comfortably for a longer time.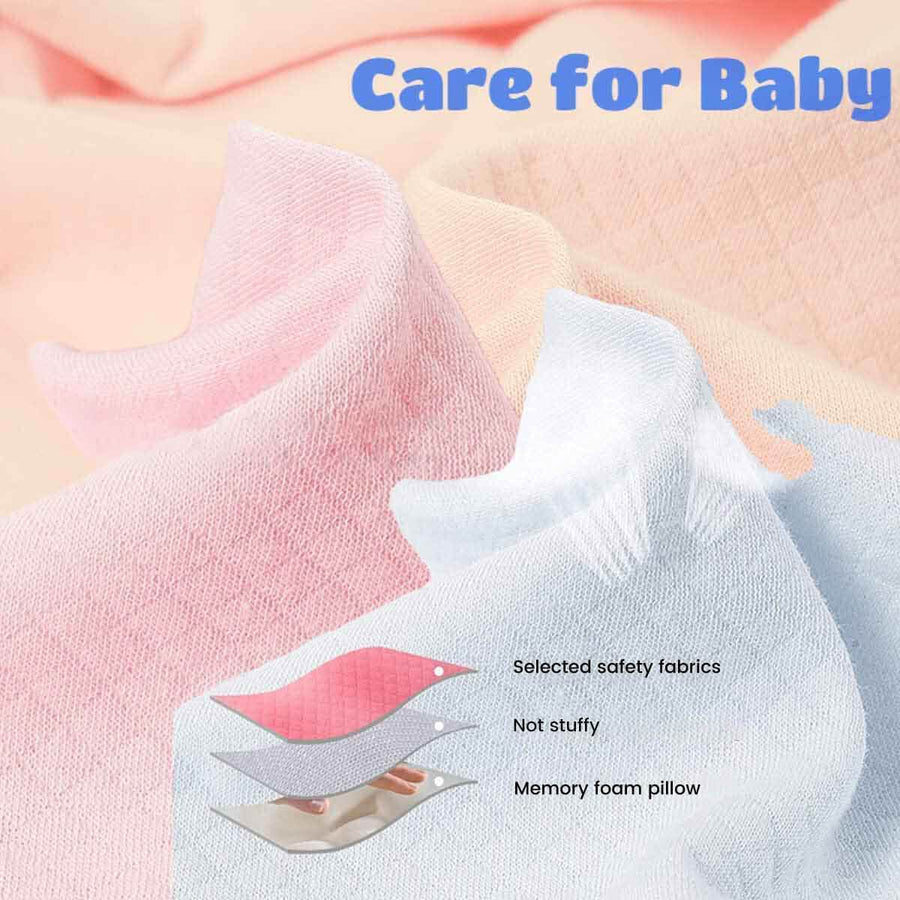 Easy to use and clean: The lightweight pillow is easy to use for any stroller, crib, cradle, car seat or swing. Dishwasher safe.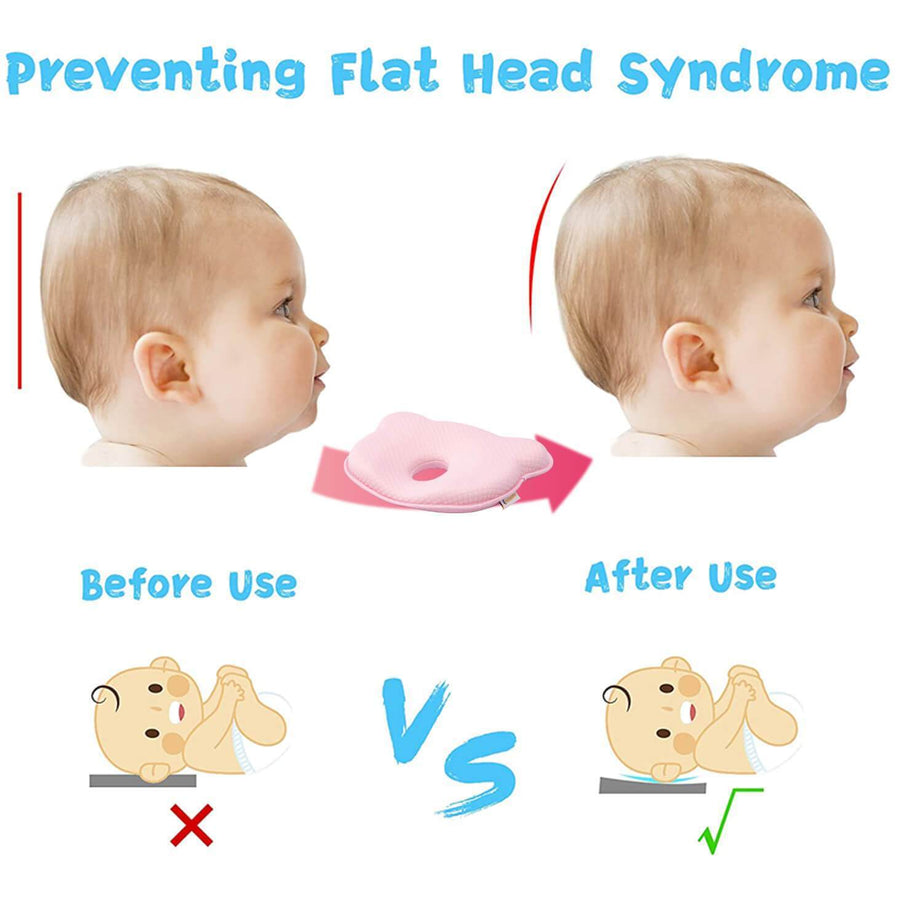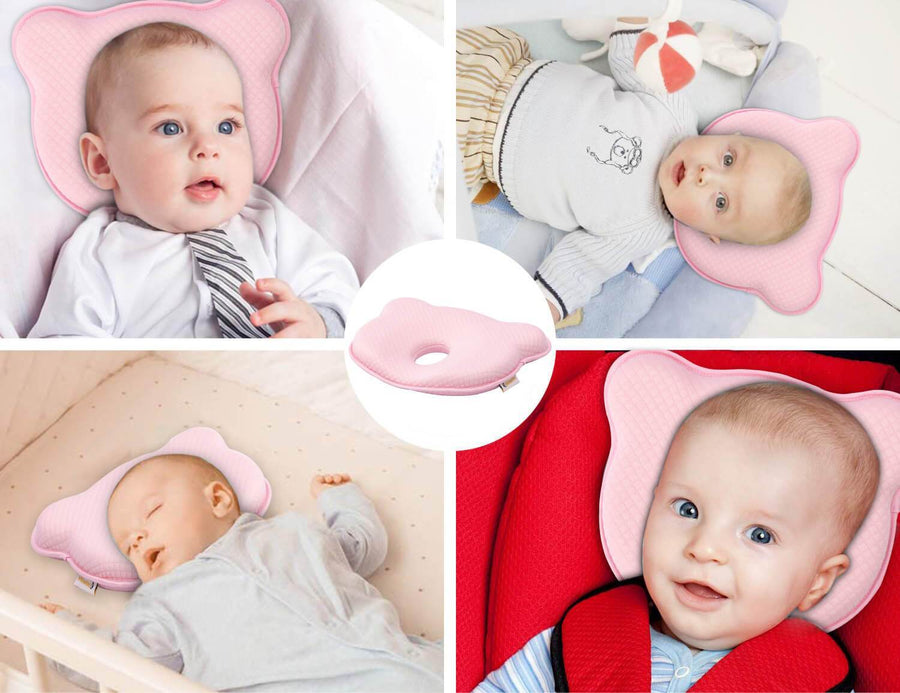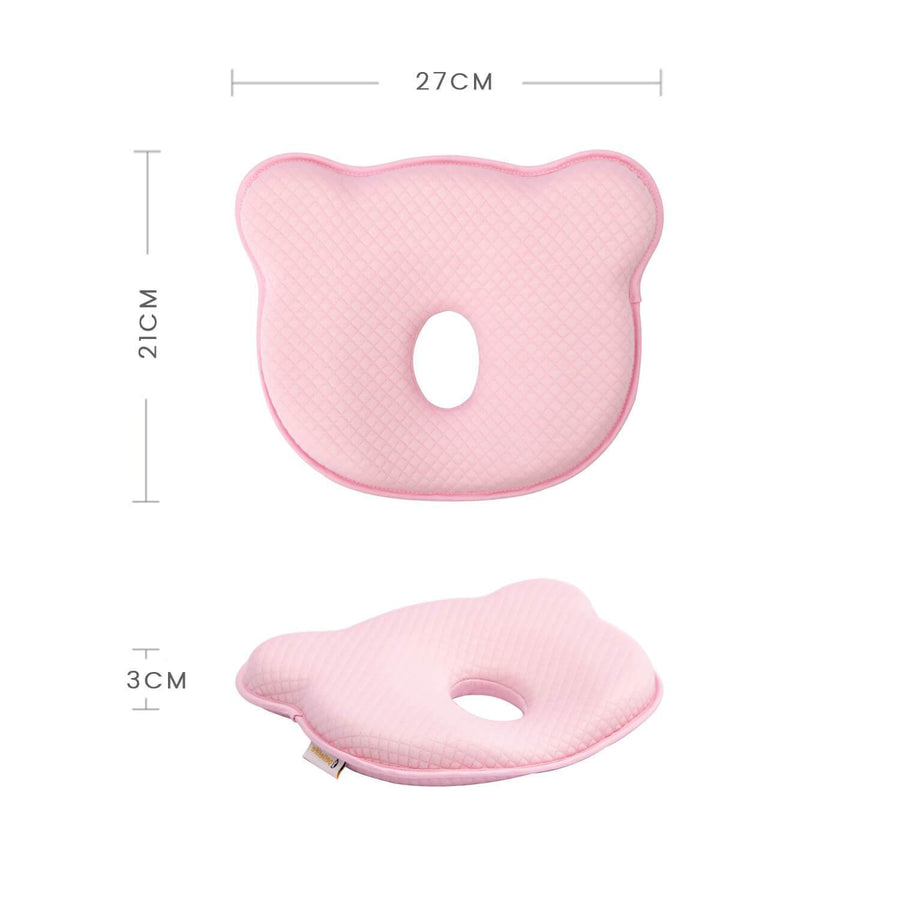 Product details
Fabric: Modal air layer
Product size: 27*21*3cm
Package included
1 x Baby orthopedic pillow
1 x Cotton knitted cover