Cechy.

Zabawki edukacyjne STEM: popularne zabawki kreatywne odpowiednie dla dzieci w domu, w klasie i innych działaniach. Dzięki zabawie tymi klockami dzieci już w bardzo młodym wieku mogą nabyć silne poczucie koloru, kształtów geometrycznych (w tym kształtów 3D), liczenia, koordynacji ręka-oko, projektowania inżynierskiego i logicznego myślenia. Idealny prezent edukacyjny dla chłopców i dziewczynek w wieku 3-12 lat.
Zabawki kreatywne i pobudzające wyobraźnię: ten zestaw puzzli zawiera mnóstwo klocków, nakrętek, śrubek i kółek. Można je łączyć, tworząc wiele wzorów, takich jak zwierzęta, samochody, roboty i wszystko inne, co można sobie wyobrazić. Rozwijają u dzieci wyobraźnię, kreatywność, zdolności motoryczne, umiejętności społeczne i myślenie. Idealny do dużych wspólnych zabaw solo lub w grupie w klasach szkolnych, przedszkolach, świetlicach, rodzinach i innych.
Zabawny śrubokręt elektryczny: prosty i zabawny do zbudowania dla profesjonalnych gier symulacyjnych inżynierii i budownictwa. Śruba została zaprojektowana z wbudowanym gniazdem na śrubokręt. Wkrętarka elektryczna jest łatwa do otwarcia i przyjazna dla konstrukcji.
Testowane pod kątem bezpieczeństwa i nietoksyczne zabawki montażowe: zabawki aktywności STEM są regularnie testowane w rygorystycznym laboratorium. Są nietoksyczne i nie zawierają ftalanów, ołowiu, kadmu ani BPA.
Kreatywne książeczki: Zawiera łatwe do odczytania kreatywne książeczki krok po kroku do budowania różnego rodzaju wzorów. Są to idealne zabawki STEM, dzięki którym dzieci od najmłodszych lat będą interesować się nauką, technologią, inżynierią i matematyką (STEM). Idealne do zajęć w domu i w klasie dla dzieci, zabawki do przedszkola. Idealny na prezenty świąteczne, urodzinowe, do przedszkola, do zabawy w udawanie i nie tylko.
Specyfikacje.
Nazwa produktu: Zabawki z klocków
Rozmiar pudełka do przechowywania: 26*18 *13.5cm
Materiał produktu: ABS
Wiek: 3 lata i więcej
Elektryczny śrubokręt: 2* 1,5V baterie AAA (nie dołączone)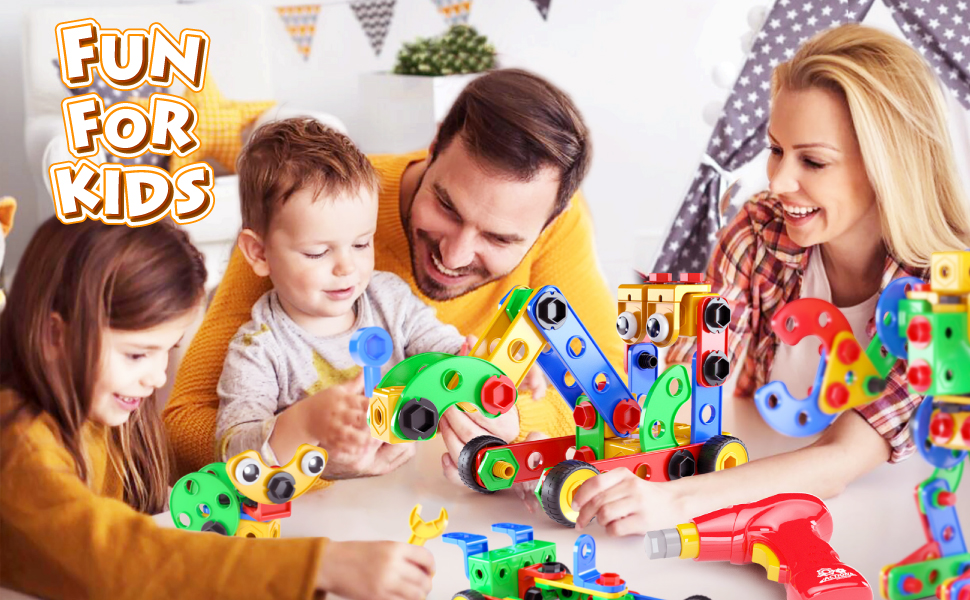 Aktywność STEM Budowanie klocków konstrukcyjnych Zabawki dla dzieci
Edukacyjne, kreatywne, inspirujące, rozrywkowe, zabawki STEM dla chłopców i dziewczynek, nauka poprzez zabawę, aby zwiększyć kreatywność, wyobraźnię i więcej Twojego dziecka.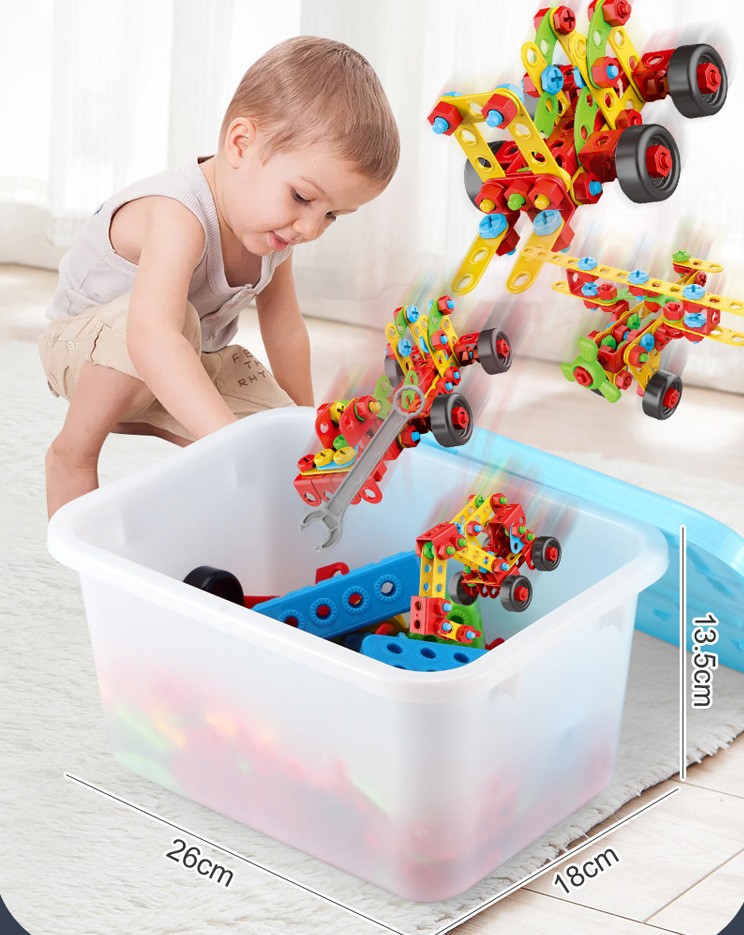 Świetna zabawka do zdobycia silnego poczucia koloru, historii liczbowych, kształtów geometrycznych 2D 3D, biegunów magnetycznych i umiejętności inżynierskich.
Wspaniałe zabawki na małe palce, które rozwijają umiejętności drobnej motoryki i myślenia.
Świetne zabawki stymulujące wyobraźnię, kreatywność, rozwój mózgu i krytyczne myślenie.
Zabawki do klejenia. Świetna zabawka konstrukcyjna do spędzania czasu z rodziną i przyjaciółmi.
Bezpieczne, trwałe i nadające się do prania.

Więcej narzędzi, więcej zabawy, więcej dzieci do zabawy w tym samym czasie. klocki konstrukcyjne Stem to edukacyjna zabawka edukacyjna aktywność prezentowa dla chłopców i dziewczynek.