Cechy.

Kolorowe Kolumny: drewniane klocki zawierające 26 elementów, 7 różnych kształtów i kolorów. Wymiary tablicy: 17,4*17,4*3,2cm, waży 300g. Można dopasować do niej drewniane klocki w kształtach od A do Z (od 0 do 9) lub krzesła, domy, kwiaty, motyle, róże, chińskie znaki, geometrię matematyczną i inne.
Bezpieczne materiały: zestaw Coogam letter building activity set jest wykonany z nietoksycznej farby i wysokiej jakości okleiny drewnianej, która nie spowoduje szkody. Same deski zostały pogrubione i wzmocnione, aby uniknąć ich wyginania lub łamania. Małe, gładkie kawałki są lekkie i na tyle trwałe, że można ich używać wielokrotnie.
EASY TO PLAY: Elementy mają małe darnie i kołki, które zatrzaskują się razem, więc nie rozpadają się po złożeniu. Wszystkie elementy zatrzaskują się bezpiecznie, a formularz do pakowania jest łatwy do użycia osobno. Produkt posiada dobrą kontrolę jakości.
Rozwój umiejętności: łączy się z liczeniem, nazywaniem kształtów i czytaniem kolorów, aby zachęcić do koordynacji ręka-oko i pomysłowej zabawy, aby rozwinąć drobne umiejętności motoryczne. Świetne zajęcia odświeżające, pozwalające budować litery, a nie tylko je recytować. Pochodzi z instrukcją, jak złożyć każdą literę razem i tworzy wiele gier i innych sposobów, aby je wykorzystać.
Specyfikacje.
Nazwa handlowa: Zestaw liter numerowanych Kolumna
Główny materiał: wysokiej jakości drewno
Stosowany wiek: Trzy lata i więcej
Rozmiar:17.4*17.4*3.2cm
Waga produktu:0. 3k
Pakowanie: Kolorowe pudełko
Typ produktu:Puzzle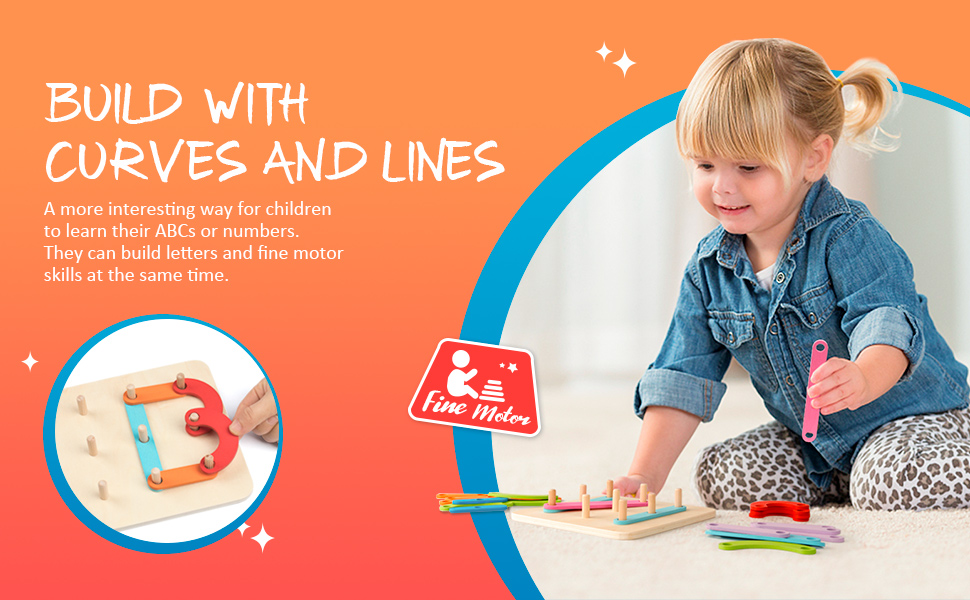 Edukacyjne gry klockowe
Szukasz czegoś zabawnego i naprawdę hands-on, aby ćwiczyć drobne umiejętności motoryczne, wizualizacje terapii zajęciowej?
Jeśli chcesz mieć coś nowego do pracy. Jest to świetna alternatywa dla pisania ręcznego i flashcards do budowania i dekonstrukcji kawałków na wiele kreatywnych sposobów. Pomóż dzieciom rozwiązać ich własne problemy z niewielką pomocą.
Są bardzo twardym drewnem, które raczej nie pęka. Elementy są solidne, kolorowe i łatwe do złożenia i rozłożenia. W zestawie z przezroczystą torbą na zamek błyskawiczny do przechowywania. To jest idealny prezent!
Są one jak zaczarowane dla dzieci. Już nie mogę się doczekać, kiedy zacznę pracować nad Twoimi kartkami!!!
Idealny sposób na wprowadzenie umiejętności czytania i pisania do szafki nocnej, nie tylko ćwiczą swoje litery, ale także budują różne rzeczy, takie jak "łódki" i "chmury", "różdżki", "okulary" i inne zabawne rzeczy. 'okulary' i inne zabawne kreacje. Ten zestaw puzzli stawia przed dziećmi wyzwanie tworzenia własnych liter i pisania.

Pakiet zawiera.
1 drewniany zestaw do ćwiczeń konstrukcyjnych (26 elementów, 7 różnych kształtów i kolorów)
Mnóstwo zabawnych sposobów na zabawę i odkrywanie

Identyfikacja numerów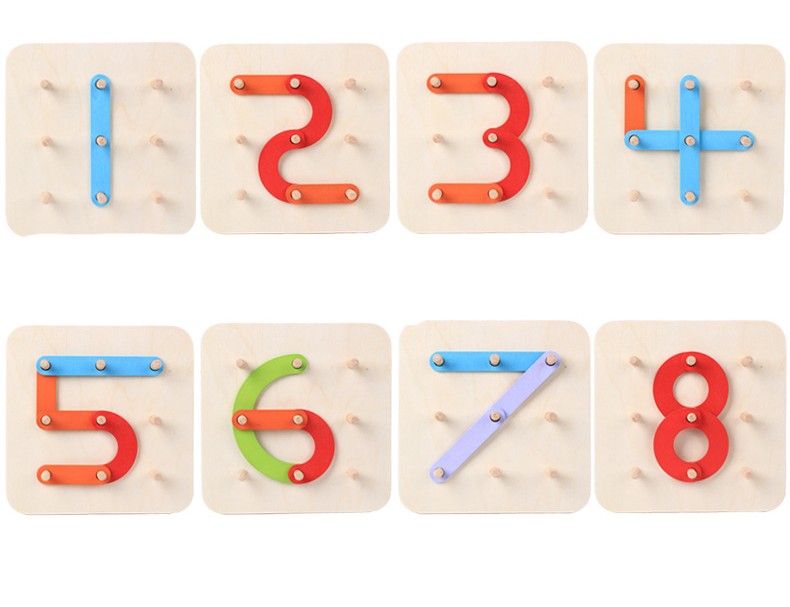 Rozpoznawanie liter w alfabecie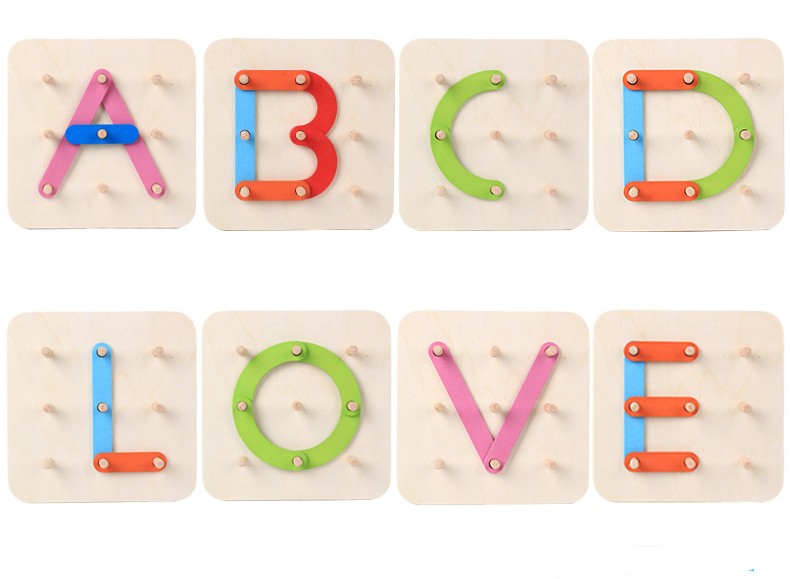 Rozpoznawanie kształtów i kolorów