Domino toy train set consists of 100/300 small blocks and a train. The small train will send cards from the back of the car while moving, adjust the chimney to control the direction of travel and pose in a variety of creative shapes, easy to save time and effort, the child can also manually place the cards of their own.
Automatic stacking function
Simply place the domino cubes in the card holder, flip the switch and let the train lay your domino track.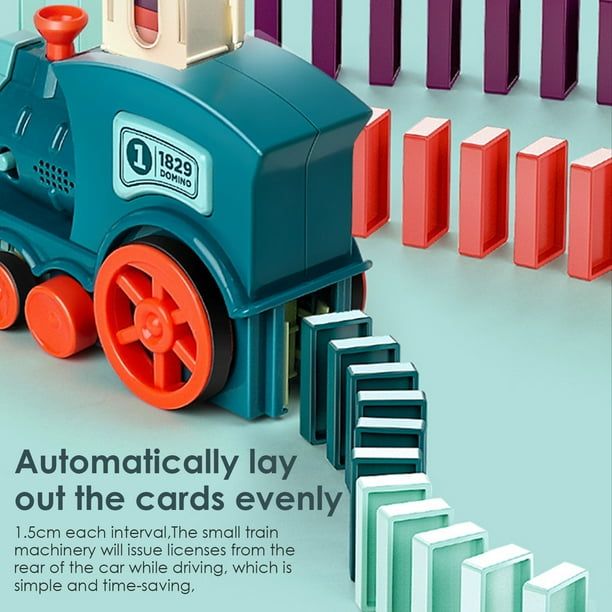 High quality and smoothness
These plastic domino blocks are made of safe, non-toxic materials. The rounded design of each domino edge is smoothly polished and free of burrs, making the dominoes smooth to the touch.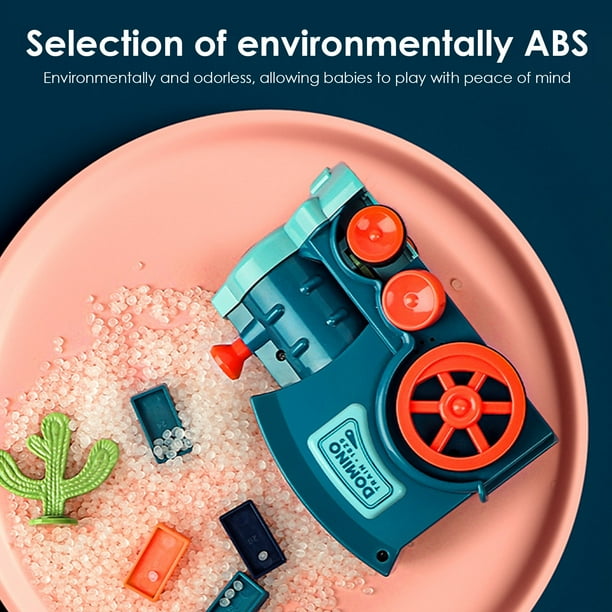 Promotes creativity and imagination
Bright and vivid colors make this toy easily attract a child's attention. In the process of building the model, children can identify different colors, master spatial structure and improve creative thinking skills.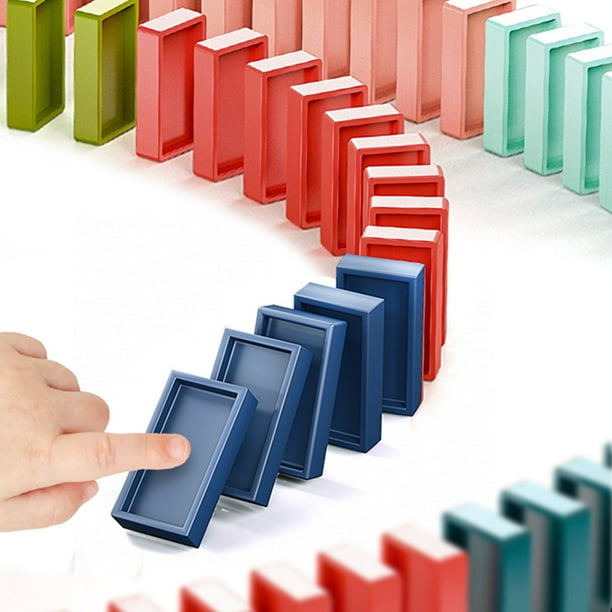 Great for gift giving
Perfect for children's birthday surprises and puzzles, thus providing joyful and entertaining fun for children ages 3 and up. Especially if you and your children/grandchildren are fans of domino tournaments.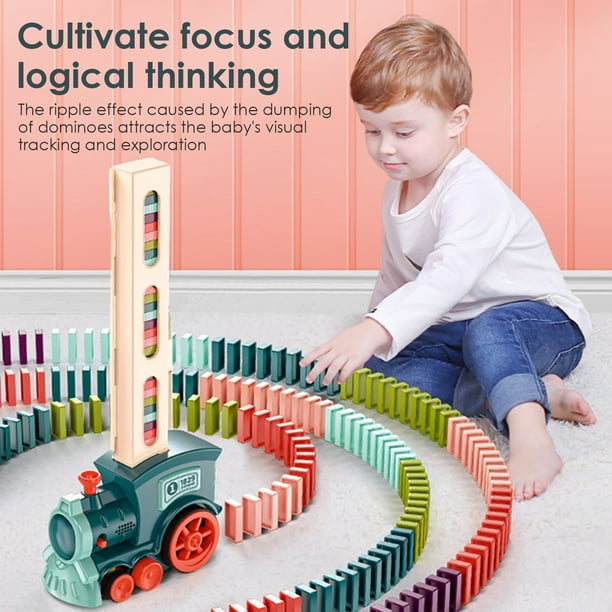 Specifications.
Material: plastic/plastic
Size: 26.5*8*14CM
Weight: 0.6KG