100% velvet fabric, memory foam pillow, baby's sleep is more comfortable and relaxing.
The baby pillow has a slightly concave core shape, which fits the shape of the baby's head, and evenly spreads pressure to cover the baby's head.
Specially designed for newborn babies to protect the cervical spine at 180°, scientifically stereotyped, so that babies can sleep more peacefully.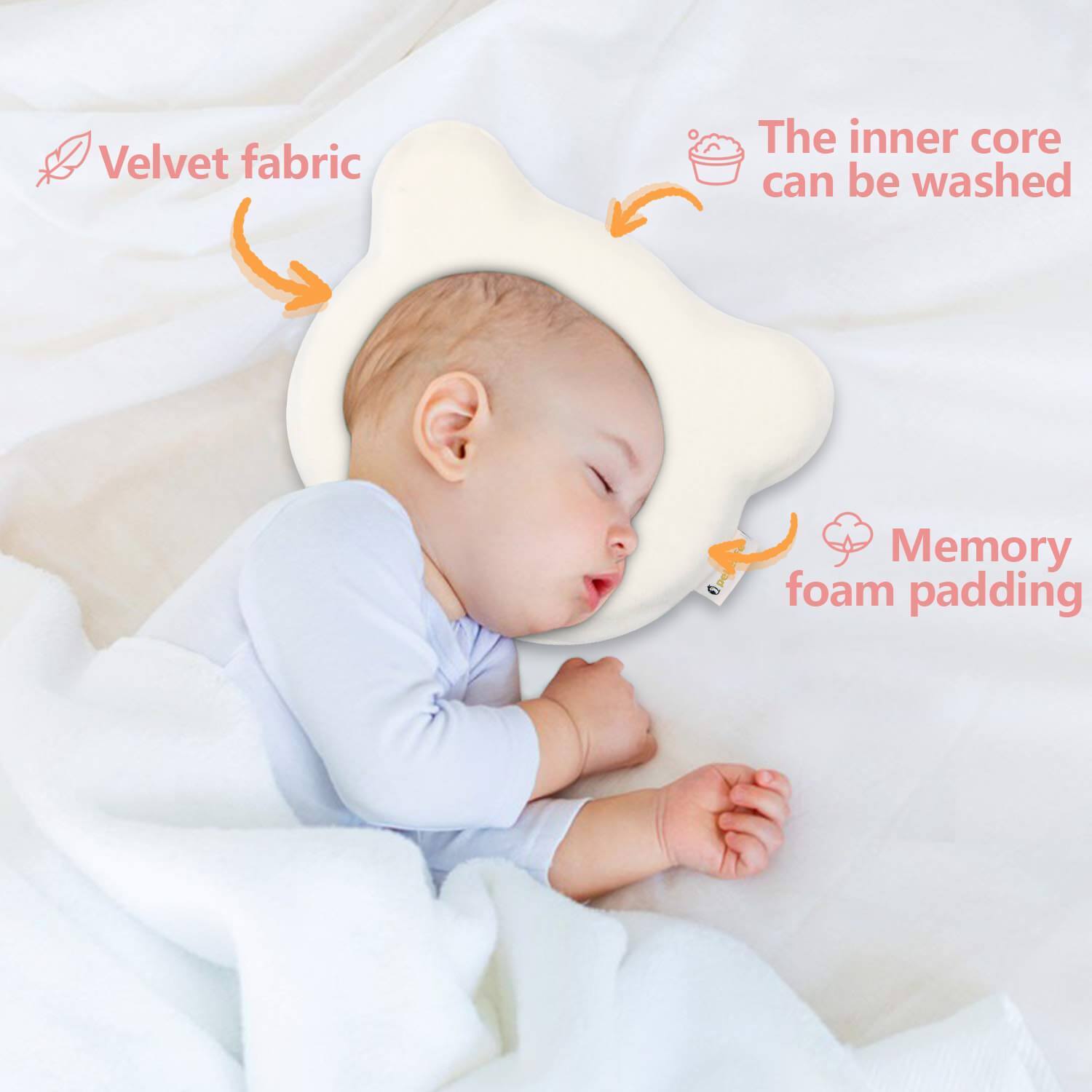 Professional prewention of flat head: Our head shaping pillow for babies is designed with a concave center to support your baby's head, neck and spine which helps prevent flat head syndrome while your baby sleeps in a safe position.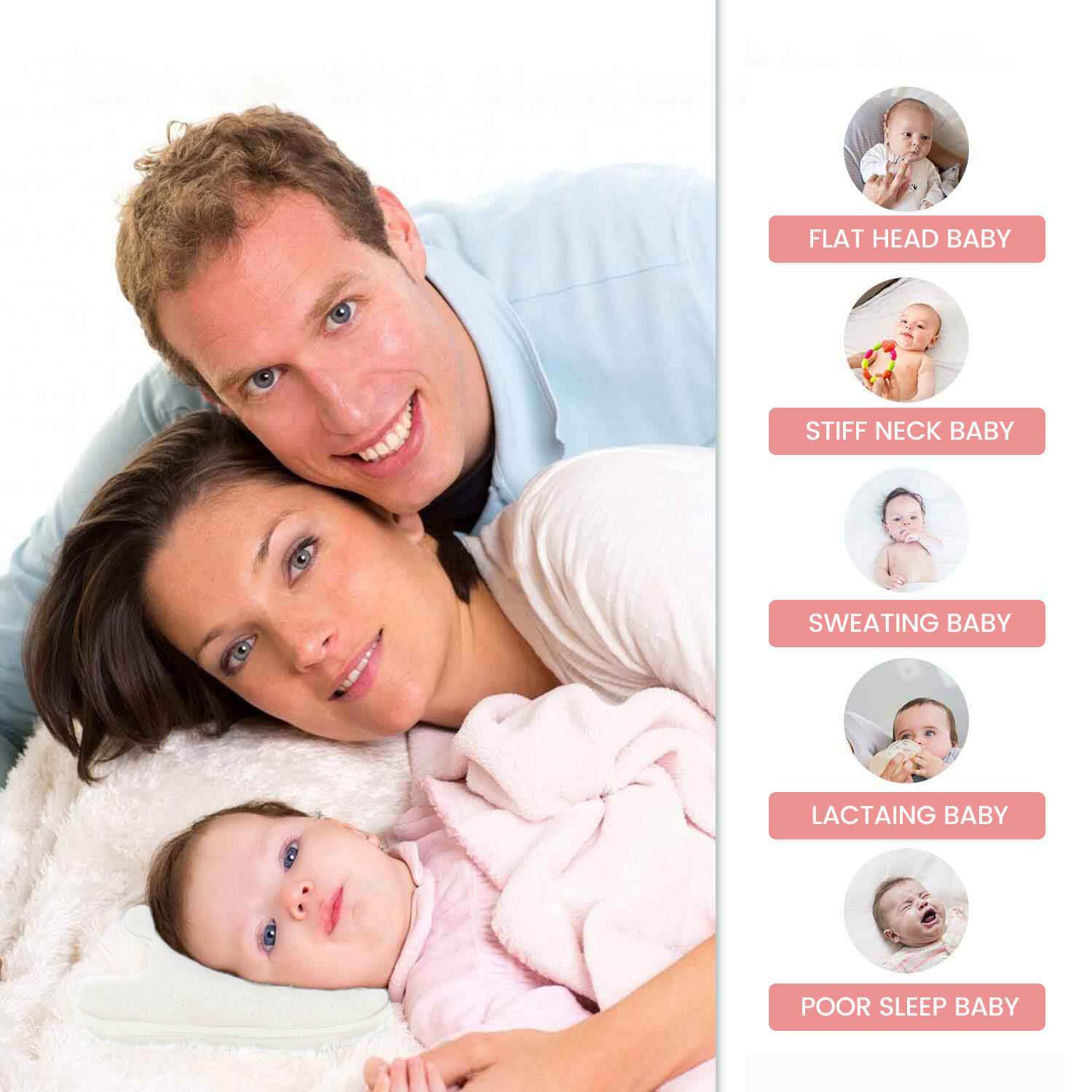 Healthy material: The flat head pillow itself is made with memory cotton while the covering is made of 100% cotton giving enough ventilation to keep your baby cool and comfortable in all seasons while helping your baby sleep comfortably for possibly a longer period of time.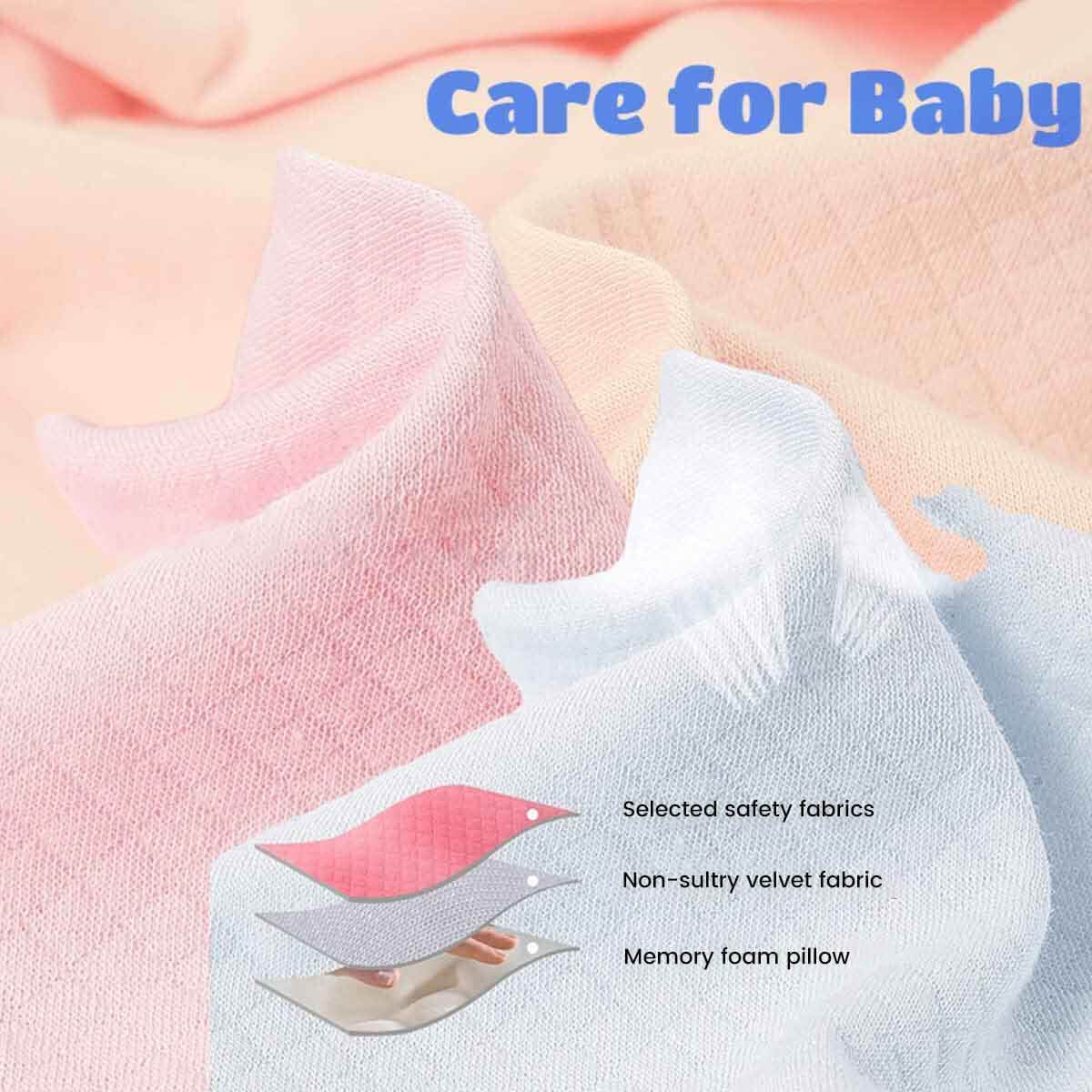 Easy to Use & Clean: The lightweight pillow is easy to use for any stroller, rock n play, baby bouncer, rocker, skull crib bedding, cradled, car seat or swing. Washable memory foam, the inner core can be washed, safe and secure.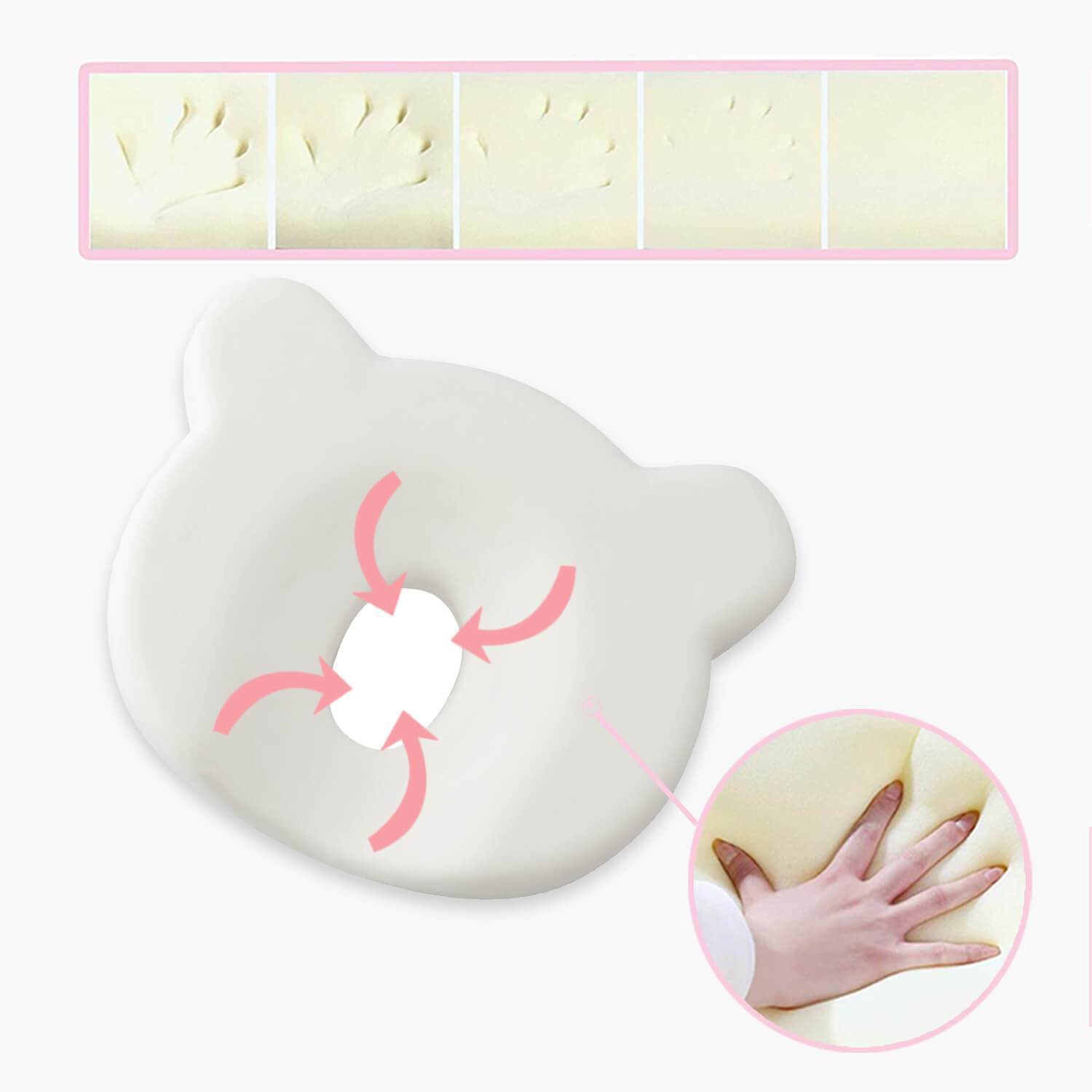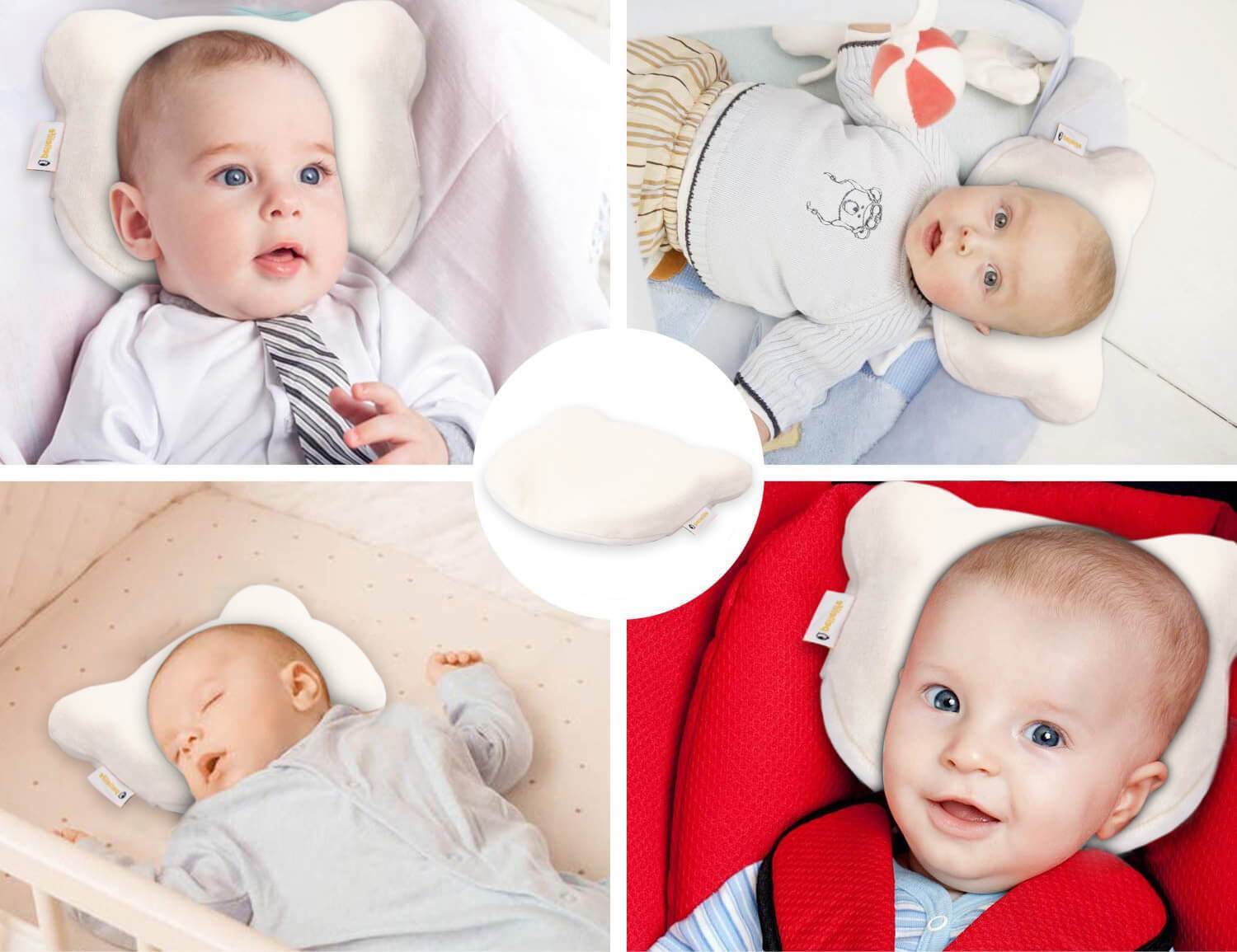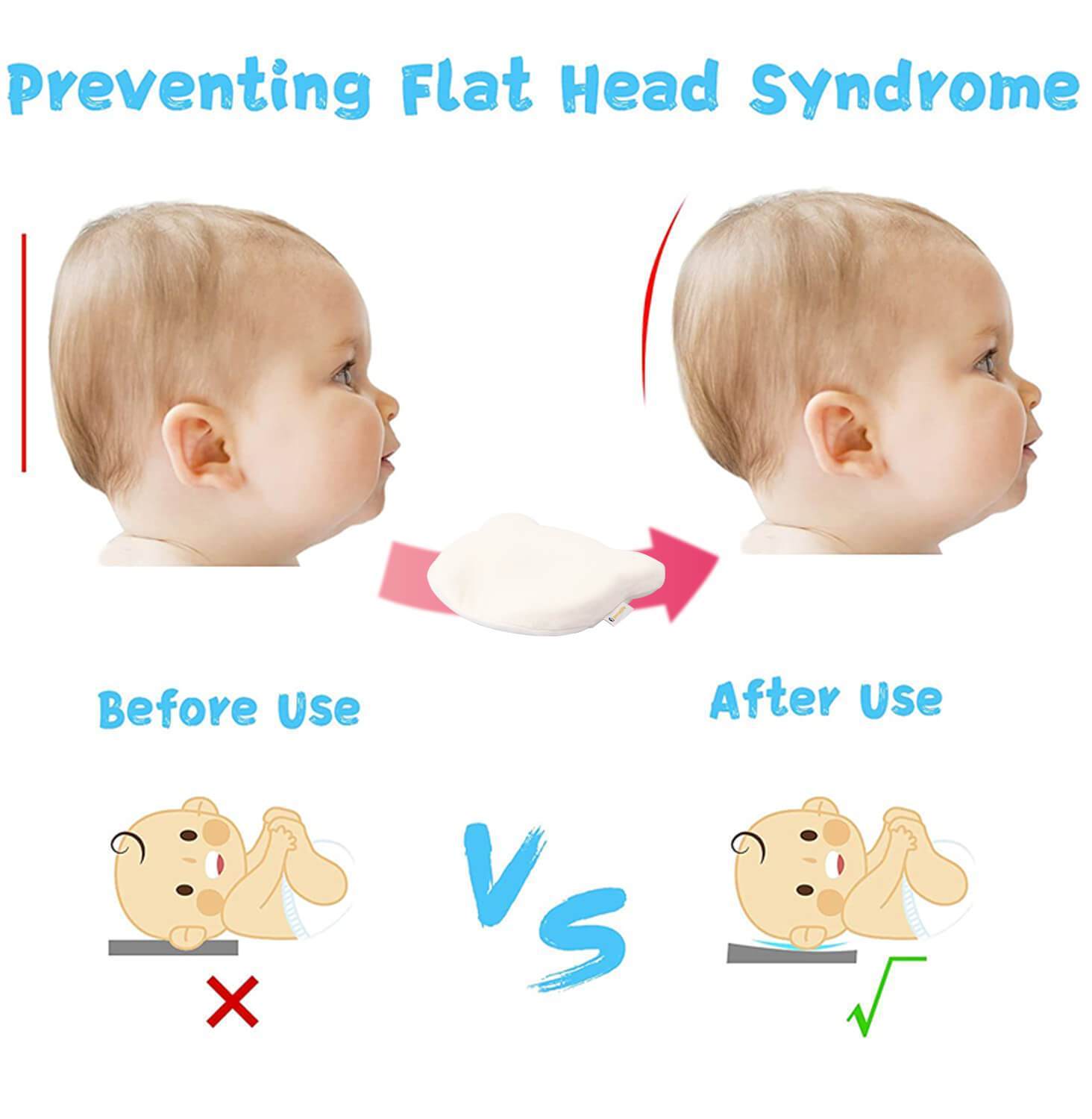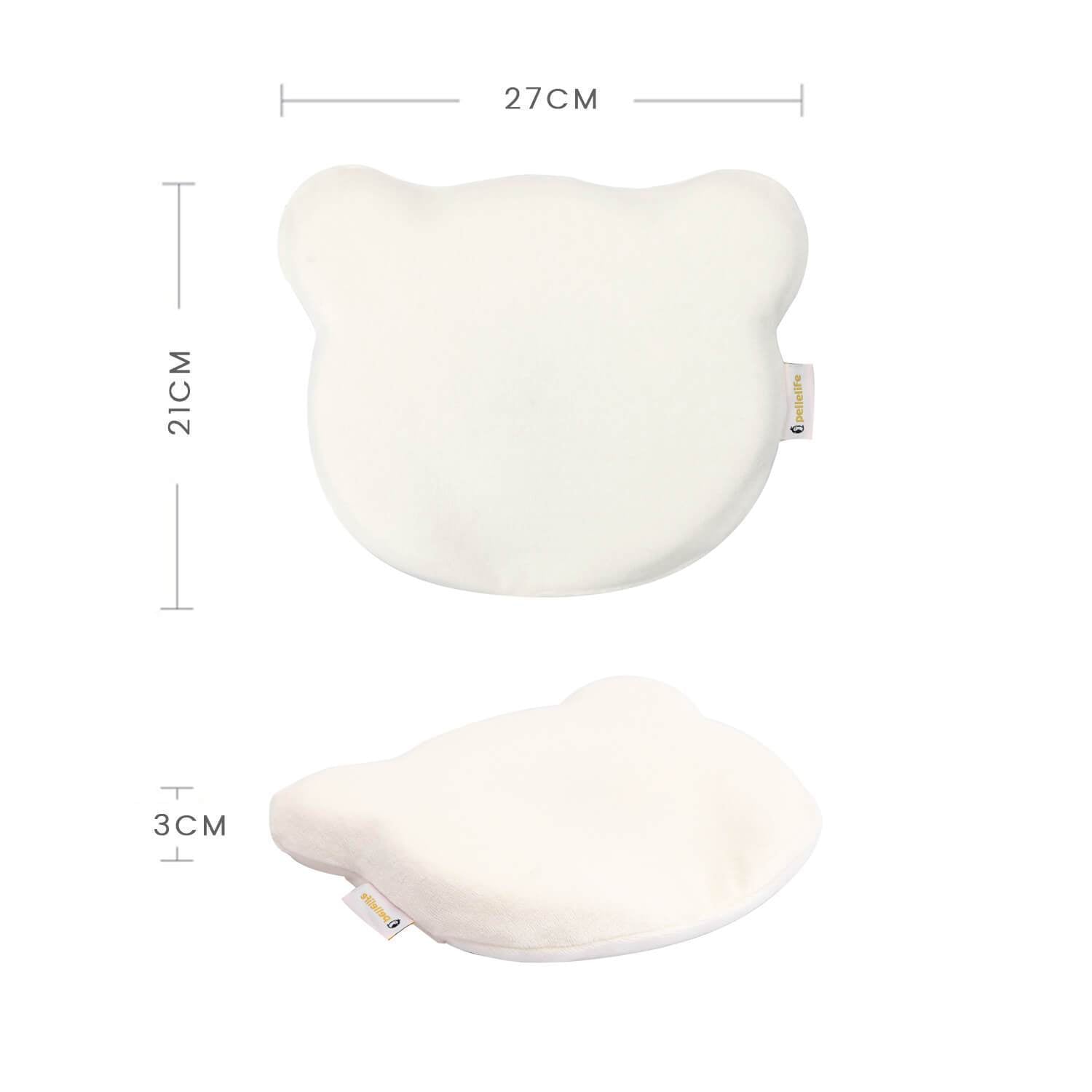 Product details
External fabric: Velvet fabric
Pillow core: 100% polyurethane (memory foam)
Product size: 27*21*3cm
Package included
1 x Baby orthopedic pillow