2.4G gesture-sensitive remote control drift stunt twist car

Two control ways
The latest remote control technology, gesture sensor watch control+2.4G transmitter control,the command transmission is faster,  you now have complete control at the flick of a wrist, making your toy convenient and fun to operate.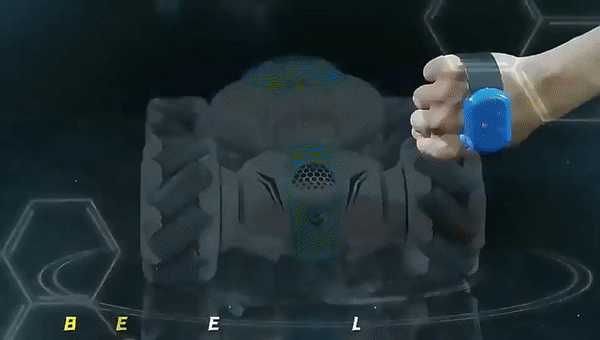 Cool stunt features

The car can move in all directions, can do extreme 360-degree tumbling spins and can also flip on both sides using its controller. The racing car body is built with soft but strong plastic allowing it to handle all kinds of collisions.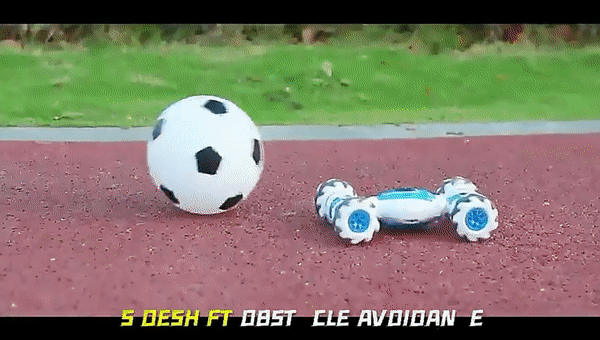 Two variants
Built-in artificial spine, can raise the chassis at will, suitable for rugged terrain. The flat terrain can also relax the chassis and drive smoothly. Remote control can be twisted freely, switch at will.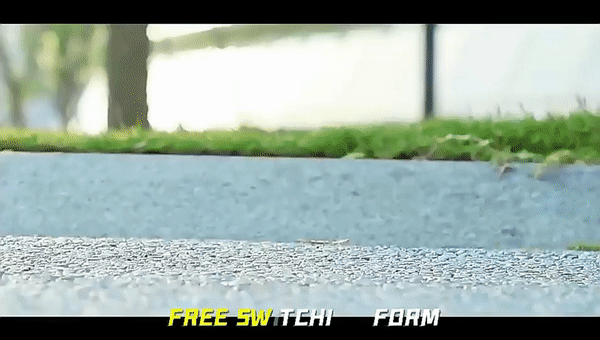 Lateral movement
Under the gesture induction, the twisted car can quickly move laterally and sideways, perfectly avoiding obstacles. It can travel at high speed and drift diagonally.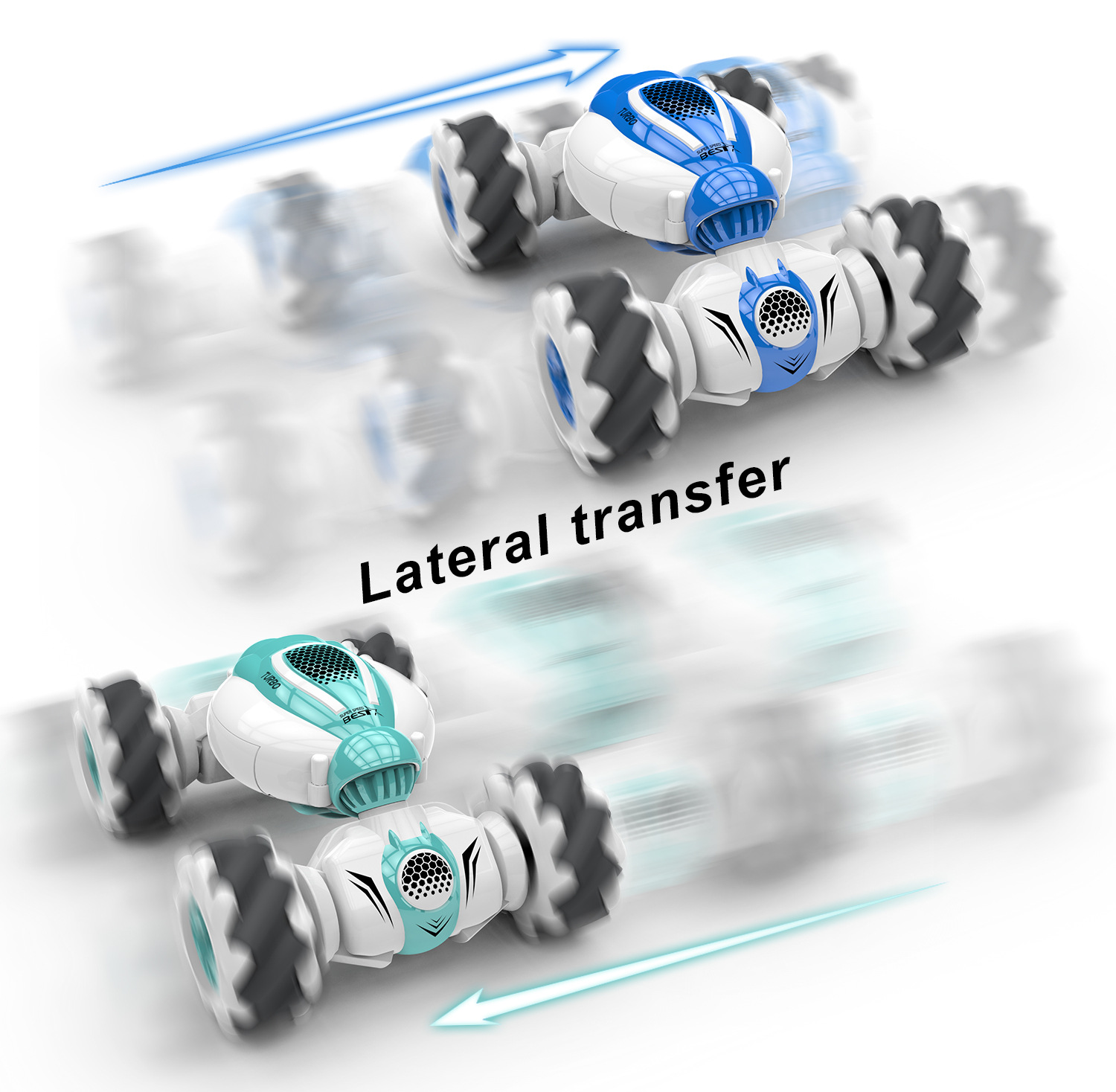 45° climbing
Easy climbing on 45° slope. With strong power, it can easily cross rugged road conditions. Elevating the chassis, twisting the angle, born for climbing.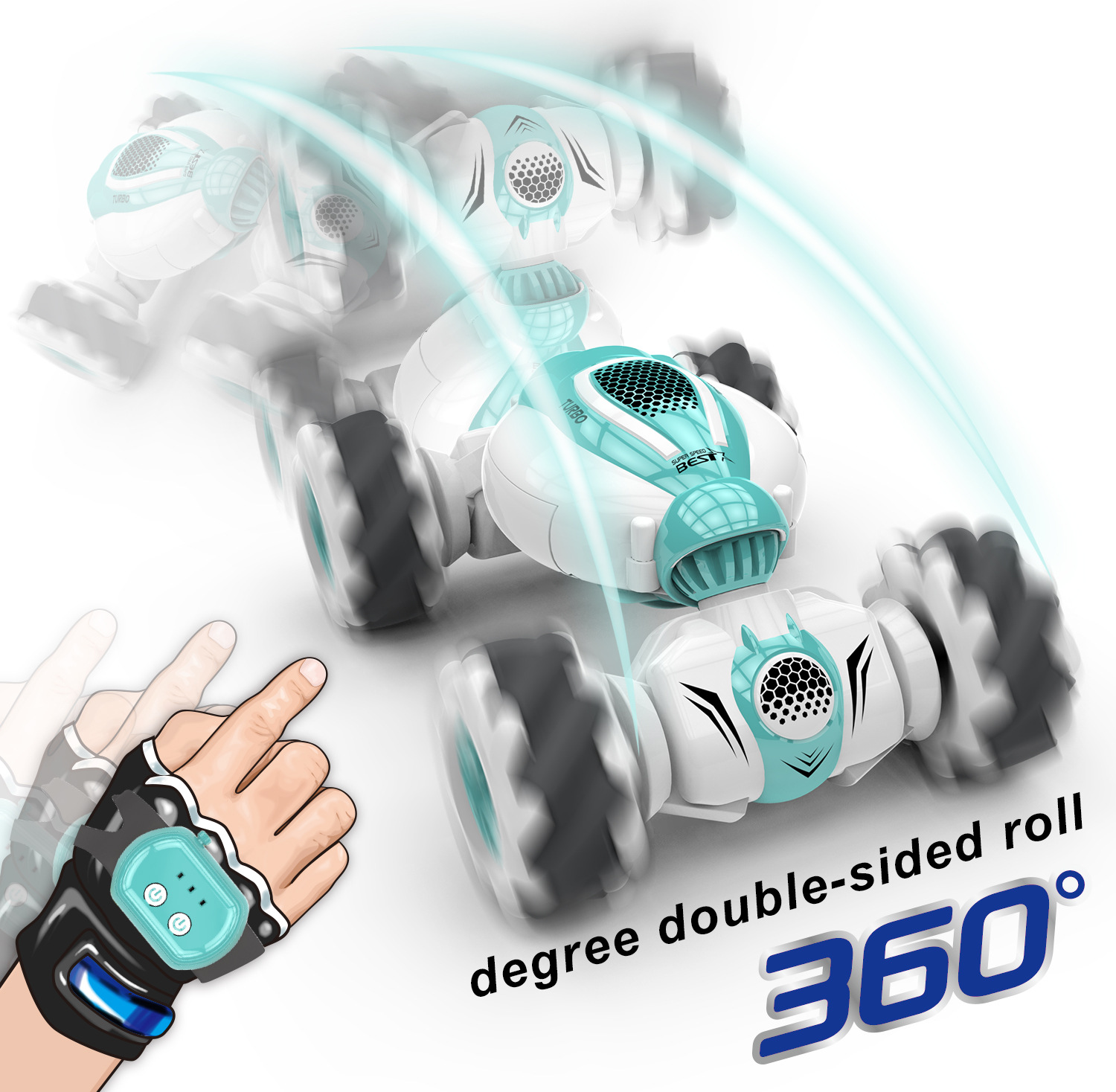 Long Battery Life For High Performance.
The RC Hand Gesture Storm Stunt Pro 3.0 has been upgraded to a new level for the kids to have more fun out for longer. With its increased capacity rechargeable battery, the sustainable power function means your littluns are guaranteed hours of fun.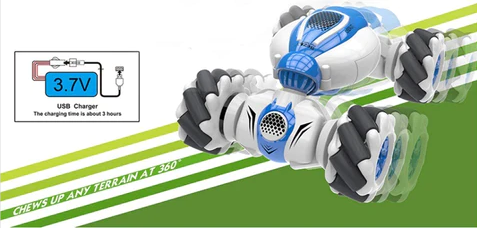 Best Gift
This remote control car toy is perfect for cultivating children's adventurous spirit, and it is definitely a surprise to give to boys/girls as a gift at Christmas and birthdays.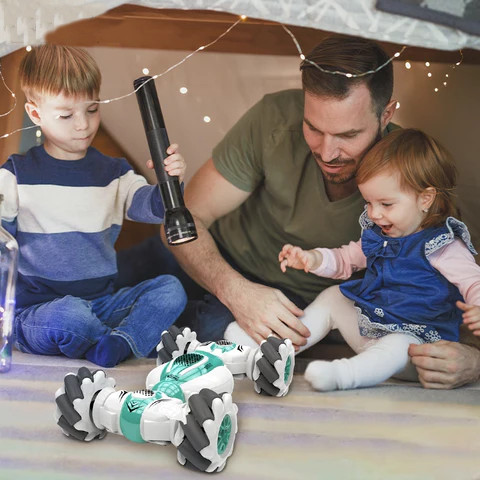 Specification
Material: Plastic
Color: Blue, Green
Size: 15×11.5×7cm / 5.9×4.5×2.7in
Weight: 221g
Battery: 3.7V 250mAh
Remote Control Battery: 2 × AA 1.5V (Not Included)
Remote Control Distance: 30m
Remote Control Time: 18 minutes
Charging Time: 25 minutes
Package Include:
1× Remote Control Car
1× Remote Control
1× USB Charging Cable
1× Car Battery