Wireless remote control technology, powerful horsepower motor, spring suspension system, anti-collision shell, and big anti-skid tires. Rear-wheel drive, long battery life, cool lighting, remote control technology, powerful motor, anti-collision, non-slip, big tires.
The whole chassis of the remote control car is made of nylon which has many properties such as long-lasting, resistant to chemicals, elastic, insulative, etc. All these properties give the truck a better collision resistance to prolong its life cycle. What's more, The body with a high chassis can over all obstacles.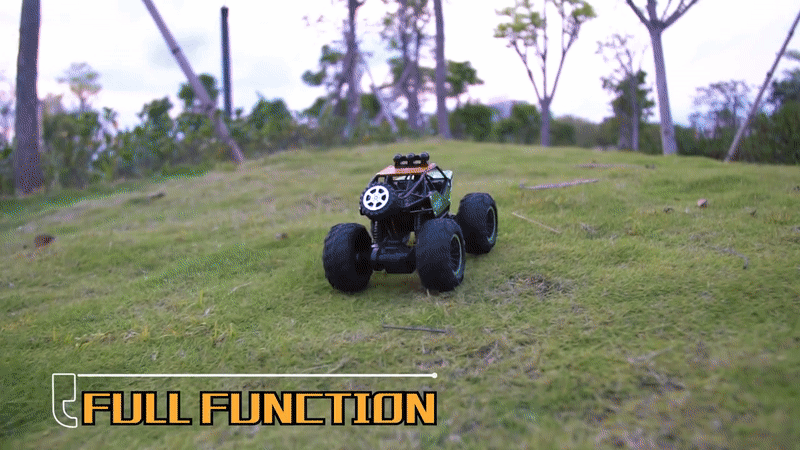 Super 45° climbing, a powerful four-wheel drive engine, you can easily deal with a steep slope.

The car is equipped with a 4WD-shock-absorber suspension system. The metal spring shock absorber is independent and adjustable which can ensure that it has a strong collision resistance and a strong shockproof body, whether it's speeding on a wide field, crashing, or rolling over in a narrow terrain, the car can run smoothly and the body will not be damaged.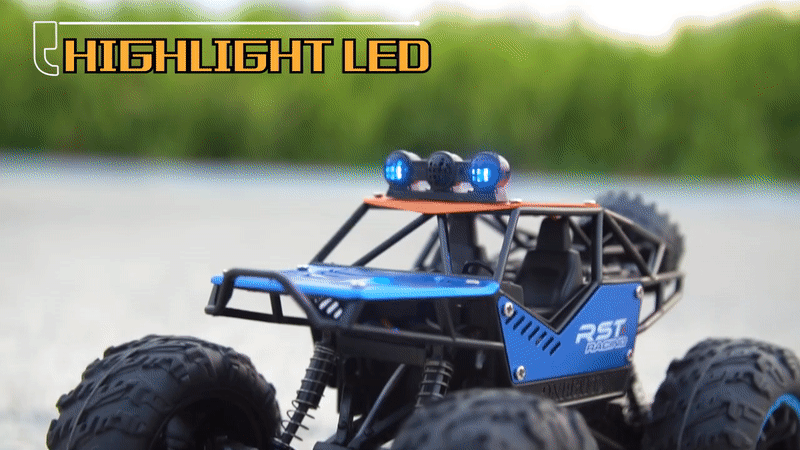 2.4G remote control. The remote-control car has a wireless control system with an operating frequency of 2.4 GHz. It can provide a stable signal and has a non-interference function that allows multiple users to play at the same time.
Specification:
Material: iron, ABS, electronic components remote control distance
Remote control mode: 27MHz remote control
Ratio: 1:18
Speed: 5KM / H
Remote control distance: about 15 meters
Charging time: about 70 minutes
Use time: about 25 minutes
Color: green, blue
Battery parameters: 3.7V 500 mA lithium iron phosphate battery for the body, 2 AA batteries for the remote control (not included)
Product size: 20.3 * 14 * 12.5cm
Color box size: 31 * 16 * 17cm
Body weight: 284g
Package
1×Remote control
1×rechargeable battery
1×USB charging cable